Senior fit-izens
Share - WeChat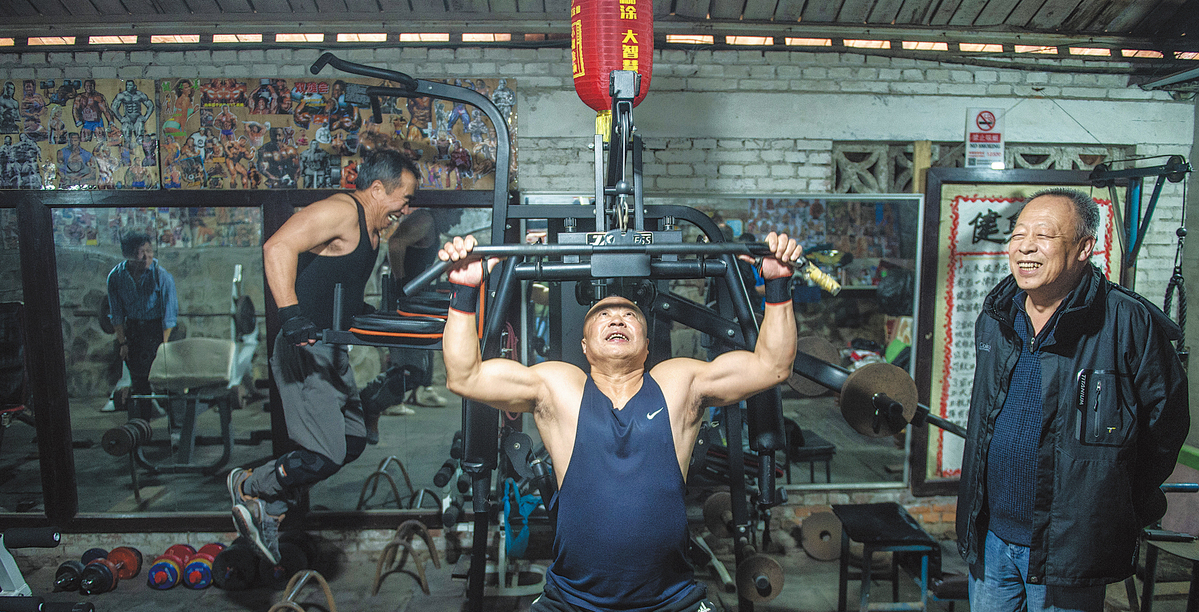 Bodybuilding pensioners defying age and expectations at self-built neighborhood gym
A group of Beijing pensioners are showing that age need not be a barrier when it comes to pumping iron.
With an average age of over 70 years old, retiree Xu Wei and his seasoned fitness-loving friends would put most young people to shame with their daily routine of lighting weights, bench-pressing and generally getting their sweat on in their local DIY gym.
"We have nothing to do apart from doing chores at home or picking up our grandchildren after school. So as long as we have time, we will be here exercising. We keep exercising for fun and healthier bodies," the 63-year-old Xu told Beijing Daily.