Increased consumption and rapid growth power e-commerce
Share - WeChat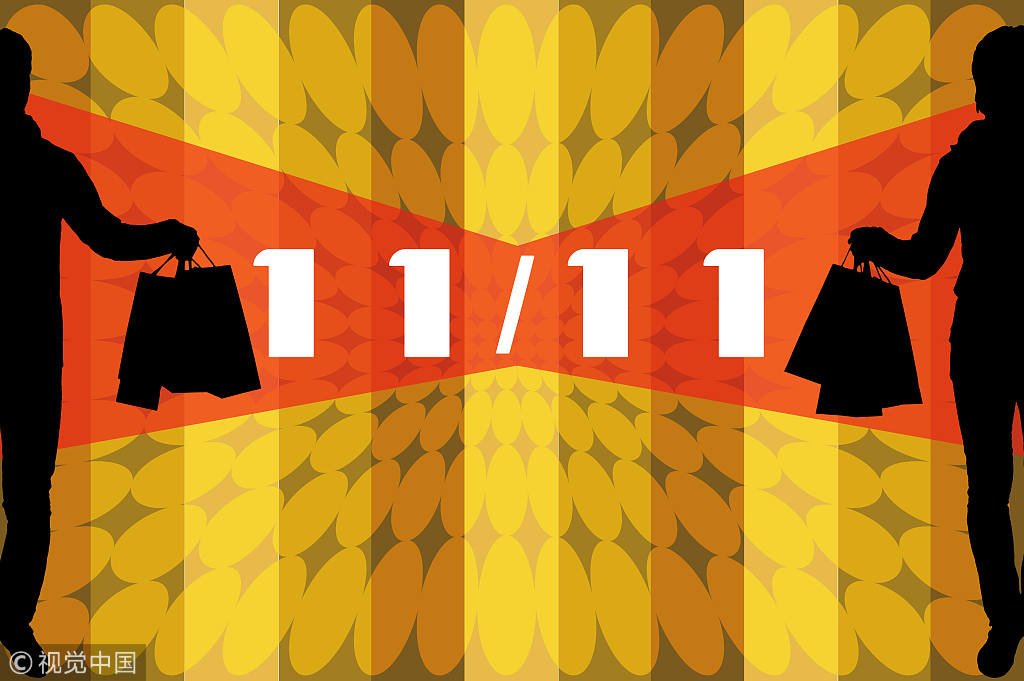 Vivian Zhang, 33, quit her job as a clerk at a private education company in Beijing and decided to start a business about five years ago. She opened an online store on Alibaba's e-marketplace Taobao, selling cheap clothes, shoes and accessories.
"Most of our products are less well-known brands in China, with the average price ranging from 200 to 700 yuan ($29 to $101). When I started, sales revenue was not satisfactory as the style of the clothing was outdated and not eye-catching," Zhang said.
She became depressed and wondered how to increase sales and improve her store's popularity. Zhang talked to Melissa, one of her best friends, who lives in London, through instant-messaging software service QQ.
Zhang told her, "My clients often complained that my products were of low quality, as they had to throw the clothes away after washing them two to three times."
Melissa suggested that Zhang do business with her, as she saw that affluent Chinese consumers were increasingly traveling abroad and buying many goods, including clothing, cosmetics, jewelry, watches and other luxury products.
"We first discuss the type of clothes, bags or shoes that will be favored by consumers, and then Melissa buys these products and ships them to China. I have accumulated a number of users and sell the products via my online store at reasonable prices," Zhang said.
The two women target clients in China who are willing to pay a premium for authentic luxury goods that are usually relatively cheaper when sourced from overseas.
"Sales revenue in September rose six times compared with the same month in 2014. I also recommend some quality products to my clients by viewing their feedback and analyzing commodity sales, brands' influence and price information. Revenue is still rising."
Zhang's case is just one example of the increased consumption and rapid growth of China's e-commerce sector. Her success also confirms middle-income shoppers have been willing to buy diversified and personalized high-quality goods manufactured overseas in recent years.
Online marketplaces such as Taobao, Tmall, JD and Amazon pulled out all the stops to give this year's Singles Day shopping festival a global flavor.
Imported, high-quality and renowned brands are popular with consumers, and younger shoppers proved to be the main consumption force.
Wang Zhen, 26, a white-collar employee from Shenzhen, Guangdong province, is passionate about overseas brands and products. During Singles Day shopping sprees, she places orders on cross-border e-commerce platform Ymatou with just a few taps on her smartphone.
Wang said she has received cosmetics from Japan. She has also ordered wine from France, dried cranberries from the United States and chocolates from Italy.
"On Nov 11, I could enjoy discounts and use shopping coupons when buying these high-quality products. When I was studying abroad, I often brought back some foreign cosmetics, handbags and electronic devices for my relatives and friends at home during visits. After returning to China, I have found that online shopping is very convenient, and more discounts are available," Wang said.
She is among a growing number of consumers who are shopping online for imported goods, including food, alcohol, jewelry and cosmetics, among other top-line items.
Chen Tao, an analyst with the internet consultancy Analysys in Beijing, said, "E-commerce platforms hope to seize the opportunities emerging from the consumption upgrades of Chinese shoppers."
The country's cross-border e-commerce sector has expanded rapidly in recent years. It grew by 23.5 percent to 6.3 trillion yuan ($911 billion) in sales last year, according to market consultancy iiMedia Research.
According to industry insiders, it is clear that demand for international brands is rising rapidly in China, and this is probably one of the fastest-growing trends in e-commerce.
Cao Lei, head of the China E-Commerce Research Center said: "From the statistics of major cross-border e-commerce platforms, we found that cosmetics, bags, maternal and child products have kept their leading positions in sales. Meanwhile, demand for mid-range and high-end luxury products has soared."