Scientists discover giant cave 'that can house a skyscraper'
Share - WeChat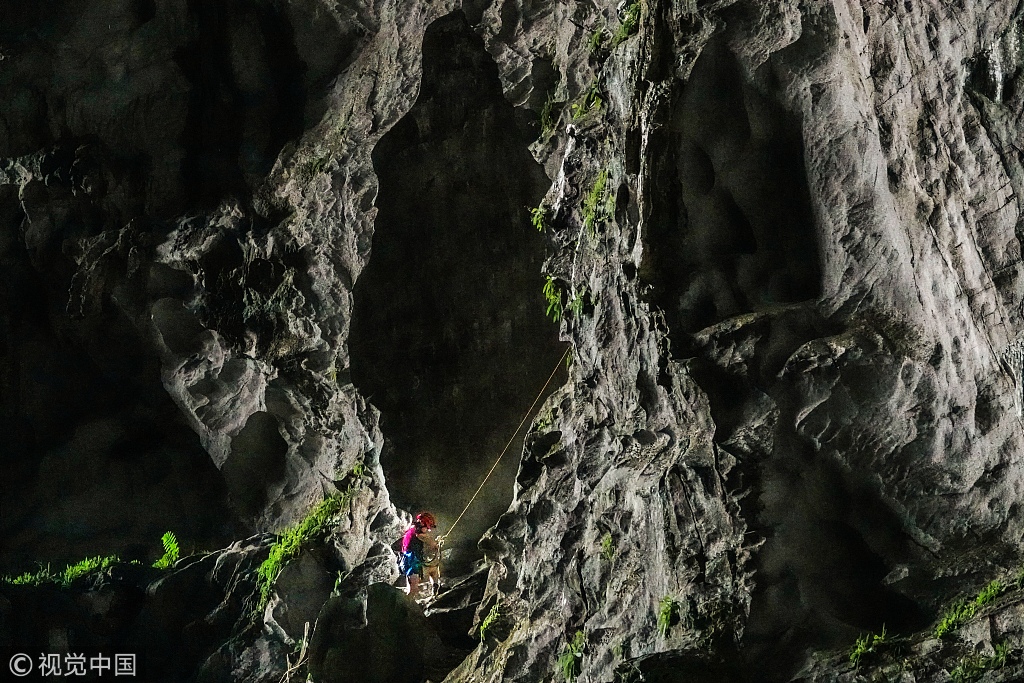 NANNING - A team of British and Chinese scientists said they have discovered a gigantic cave, ranked among the world's largest, in Southwest China's Guangxi Zhuang autonomous region.
The Haiting Cave boasts a volume of 3.53 million cubic meters and a bottom area of 77,600 square meters, about the size of 10 soccer fields, said Xiang Hang, a member of the team formed by the British Caving Association and the Institute of Karst Geology under the Chinese Academy of Geological Sciences.
Its height of over 200 meters means that a small-sized skyscraper could be built inside the cave's walls, according to Xiang.
The team said they found the cavern in October under a giant karst sinkhole, a landscape also known as tiankeng, in Fengshan county. After descending with ropes into the luxurious wild banana jungle at the bottom of the tiankeng, they discovered the cave to the southeast.
The geologists said the cave features steep slopes, rugged landscapes and a subterranean river. After 3D scanning, they believe the cave's volume ranks as the world's 10th largest, while its bottom area claims third place.
The cave was named after a village nearby.
Guangxi is known for its rich karst landscape and an opulence of tiankengs and giant caves.