What business leaders are watching at CIIE: Part II
Share - WeChat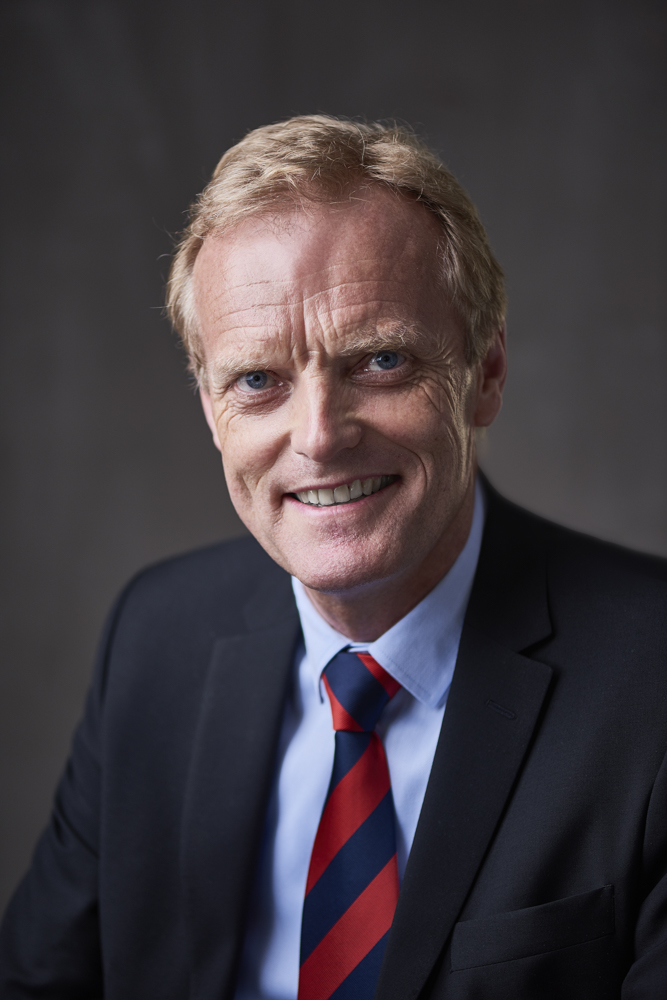 Kjeld Stærk, president of Danfoss China
What are the highlights of your exhibits at the China International Import Expo? Are you launching any new products, technologies or solutions?
This is the very first CIIE, and we are definitely not missing it.
Denmark enjoys remarkable reputation in green development, design, health, among many other areas, and Danfoss is considered as a key contributor to Denmark's world renowned Green Growth Model.
We are part of the Danish delegation to the expo this year. We are here to showcase our green brand image through presentations of our energy-efficiency solutions as well as our strong commitment to China market.
In terms of deals, what do you expect from the CIIE? Whom are you targeting?
We know that each province and autonomous region will organize delegations of officials and company representatives to visit and procure from the expo.
Danfoss has established strong cooperation with Chinese cities. We enjoy excellent relationship with cities like Wuqing and Haiyan where we have substantial presence with continued investment and growth.
We also have strong business relationship with cities such as Jinan, Baoding, Datong. We'd like to take this chance to meet with more cities and our potential business partners to let them know the values Danfoss is ready to deliver. With our proven solutions for urbanization, electrification, climate change, digitalization, as well as food supply and safety, Danfoss is well positioned to support China's development on national and local level.
Do you think the CIIE could eventually help drive the development or upgrade of the industry your company is in, and your company's strategy in China?
We enjoy a leading position in climate, energy, food and infrastructure. CIIE, with strong support from the Chinese top leadership, will be a unique platform to guarantee a more open environment for international participation in its economic growth by importing more latest technologies and ideas. This will bring in more competition and encourage innovation in all industries we are in. This in return will enable us to execute our "Second Home Market" strategy in a more consistent manner.
CIIE is also a good indicator that China will accelerate its development by adopting western technologies in a faster pace. This gives us more confidence in China's economy. In reality, for instance, based on our experience in Denmark where heating consumption in buildings dropped by 50 percent in the past few decades with our proven technology, we will be able to help achieve the similar results much faster as China becomes more open with the right policy tool and implementation. Similarly in cooling, using our existing Turbocor technology, we can easily reduce energy in various applications by 30 percent.
What's your view on China's pledge to further open up its markets to foreign companies? How would that benefit your business? Any specific examples?
Danfoss has been benefiting from China's reform and opening-up policy. We have been on a continued growth journey in China, especially in recent years as China rolls out more opening-up policies and investing more on green growth by utilizing and importing the most innovative technologies both at home and internationally.
In 2017, our sales in China grew by 30 percent, the strongest among all our regional markets, contributing one-third of the Group's overall growth. Our sales statistics show that the growth is directly driven by massive investments in the field of green and energy efficiency by the Chinese government to tackle the challenges of climate change and pollution.
Danfoss believes further opening-up will be a propeller of China's continued growth, and a robust driver for the world economy. Meanwhile, it will bring stronger growth incentives for the businesses of Danfoss.
In China's newly announced development plans, environment and energy efficiency have been elevated to national top priorities. We are confident that as China continues to reform and open up, more potential will be unleashed, and our growth will continue.
China is our second-home market. Danfoss would like to share our best with China, not only to gain market share, but also to support China's development initiatives.
What is your forecast for China's economy in the next three years? What key issues will you be watching for?
The shift to focus more on quality and efficiency in the past few years has laid a solid foundation for the sustainable and stable growth of China's economy in the future. China's economy will continue to grow at current speed in years to come, and we are very optimistic about China's economy, and our future in China. Our business is in strong alignment with China's development initiatives. The actions China is taking are reinforcing our confidence.
China is leading the world in IT and AI technologies, which is transforming how economy develops and how people live. We are watching closely and investing heavily in the areas to sharpen our edge.
CIIE is a unique window to demonstrate China's continued openness to the world. We will look forward to China's next movement to take China's open up to the next level.
Besides offering access to a large market that is China and thereby potentially boosting your company's profit, does the CIIE have any larger meaning, significance or scope? For example, can it eventually lead to heightened quality consciousness in your industry, technology upgrade, environmentally friendly and socially responsible ways of exploiting natural resources, or increase in employment?
Danfoss attaches special importance to CIIE. We look forward to participating in CIIE to raise our profile and visibility to our business partners and stakeholders far beyond expecting immediate profitability.
The example mentioned happens to be one of the reasons we are joining the Danish Delegation to CIIE. Denmark is renowned in quality products, sustainable development, and hygge lifestyle. Members of the Danish delegations are all contributors.
We're looking to this expo as a platform for our Chinese partners get a better picture about who we are, and what we can help them achieve.