Applied thinking
Share - WeChat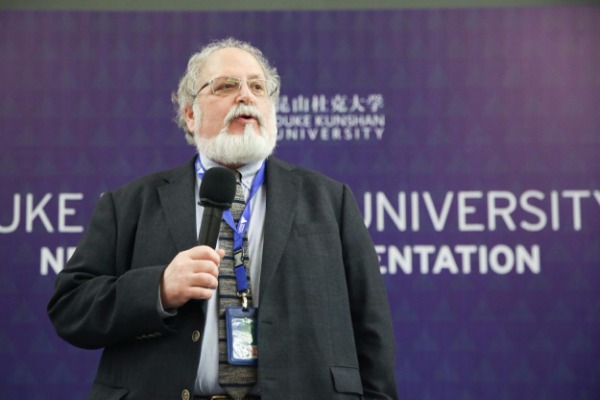 Innovative study programs developed by Duke Kunshan University are helping to forge a new generation of forward-looking learners, Zhou Wenting reports.
Higher education in the new era must produce more cosmopolitan, internationally-oriented graduates for a world of constantly evolving technologies and more cross-border interactions than ever before, said Denis Simon, executive vice-chancellor of Duke Kunshan University.
Today's graduates differ from their predecessors in that they will have to be comfortable working across borders and cultures, and as individuals learn how to work more effectively and ethically in new environments, said Simon from the Sino-US joint venture based in the city of Kunshan, Jiangsu province.
"In the new era, we need people who are able to work with those who don't necessarily share their common history or culture but have adequate understanding, tolerance, respect and the will to compromise," Simon said during an exclusive interview with China Daily on Aug 14 when the university hosted its first convocation for its undergraduate degree program.
"They must also understand what is normal in one culture, may be inappropriate in another," he said.