Stop game companies exploiting vulnerability of rural left-behind kids
Share - WeChat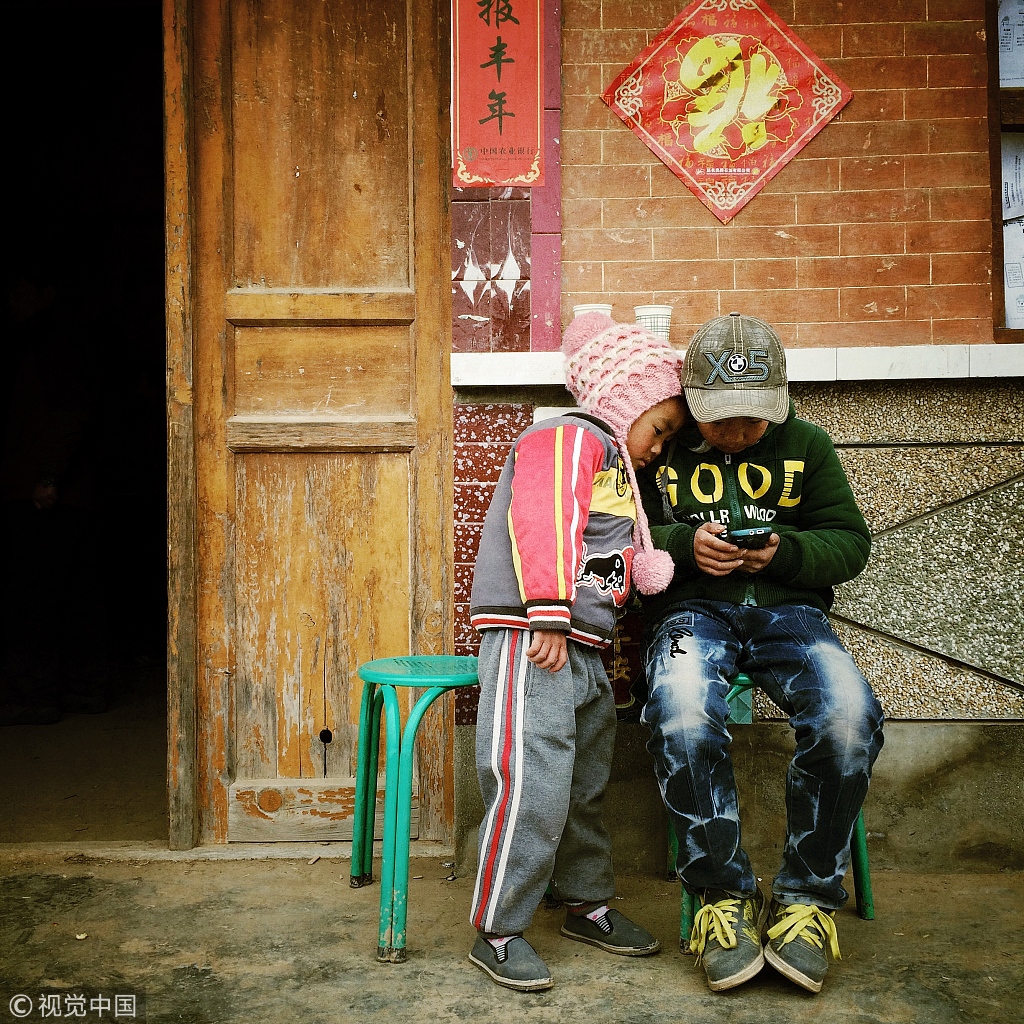 Several recent surveys show children's addiction to smartphones and mobile games is becoming an increasingly serious problem, especially among rural kids whose parents work far away from home. Gmw.cn comments:
As the surveys show, children in rural areas who are left at home while their parents work in cities far away are left behind not only physically but also psychologically by their parents. These youngsters treat their smartphones as their most intimate companions.
Besides the parents who are absent when the children need them most, the poor education resources cannot provide them with a proper education and the hollowing out of rural communities mean children in the countryside are more lonely than in past.
However, all the above-listed causes are indirect ones. Ultimately, it is certain cybergame companies that attract children to smartphones that are directly responsible.
There is no need to hide the fact that certain cybergame companies have long been targeting children, especially "left-behind" ones. They have so carefully designed their games on smartphones that the games easily grab rural children's attention, make them addicted, and lure them into spending their last cent.
Addiction to smartphones, especially the games on them, has already caused major problems for left-behind children. First, data show that the percentage of rural children going to college has declined, which means they have little hope of changing their future. Second, the rate of nearsightedness among rural children has been increasing, even higher than urban children in certain provinces and regions. Third, some smartphone games lure the users to pay and many left-behind rural children steal money to pay for their gaming.
This situation must be changed. All the parties concerned must take actions to prevent rural left-behind children from becoming more addicted to smartphones. While parents, schools, and local communities can play their parts, the smartphone game producers must be properly regulated by laws so that they won't target rural left-behind children in the future.
Most Viewed in 24 Hours
China Views