Regulator targets bank quality, risks
Share - WeChat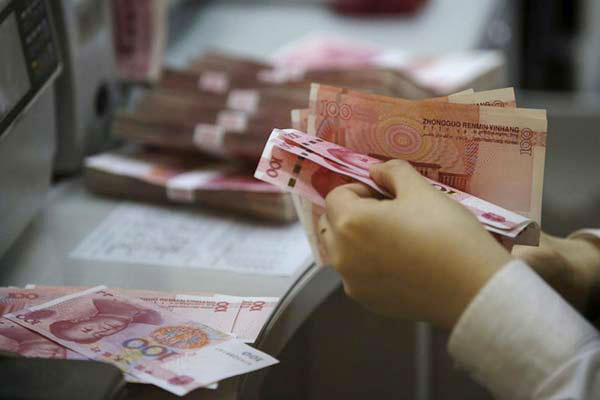 Financial products, irregularities focus of efforts to maintain order
China will deepen efforts to maintain market order in the banking industry to prevent financial risks and promote the high quality growth of banks, the sector's regulator said on Saturday.
The China Banking Regulatory Commission listed a wide range of activities as key points for rectification this year, including preventing banks from funneling funds into the stock market, the real estate industry, local government financing vehicles, or high-polluting and overcapacity industries that do not meet national industrial policies.
The regulator will further control the risks of shadow banking and cross-market financial products by continuing to crack down on regulatory violations in the areas of interbank, wealth management and off-balance-sheet businesses.
It will strengthen supervision over commercial banks' corporate governance to prevent the transfer of benefits to main shareholders and prevent a single shareholder from holding an excessive proportion of a stake in a bank.
During the National Financial Work Conference in 2017, President Xi Jinping emphasized that guarding against systemic financial risks is the ongoing theme of financial work.
Regulators have stepped up a crackdown on financial irregularities. The CBRC punished 1,486 banking institutions and 1,096 individuals during the first 10 months in 2017, imposing fines of 592 million yuan ($92 million) on institutions and 24.4 million yuan on individuals.
This year, the agency has issued a regulation on equity management for commercial banks, announced new rules to standardize the management of entrusted loans, and started seeking opinions on the administrative measures to prevent large risk exposures for commercial banks.
"The CBRC will emphasize the construction of a long-term mechanism to lead banks in making a transition from high growth to high-quality development… and to improve their internal impetus for risk control," the regulator said in a statement.
Zeng Gang, director of banking research at the Chinese Academy of Social Sciences' Institute of Finance and Banking, said the efforts to maintain financial order have achieved significant results, but some deep problems remain unsolved. To consolidate these results, the regulator must maintain its tough posture.
"In the past, China's banking industry was so concentrated on growth that it neglected risk control and compliance to a certain extent. Now, the banks have hit a dead end with this model of development," Zeng said. "Once they go through the pains brought by regulatory tightening, they'll find a new model and take the path of sustainable development."