Top legislator calls for enhanced relations with Iran
Share - WeChat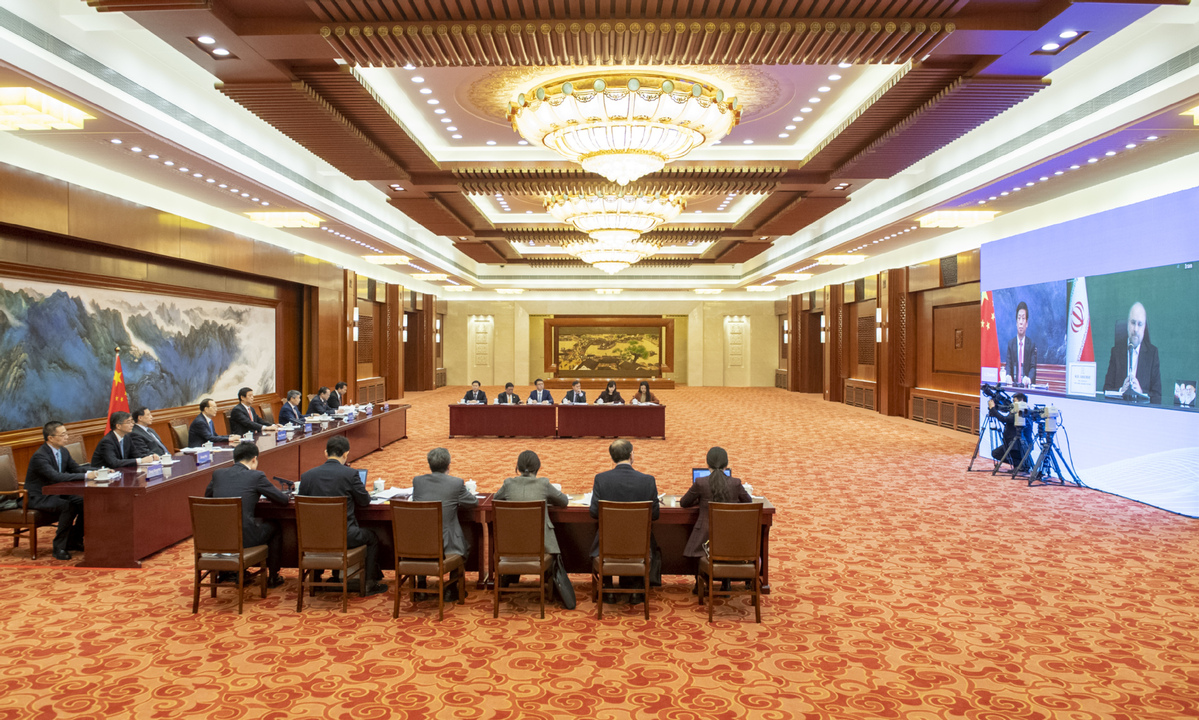 Beijing and Teheran on Monday vowed to push forward their comprehensive strategic partnership and continue bilateral cooperation in various areas.
The pledge was made in a videoconference between China's top legislator Li Zhanshu and Iran's parliament speaker Mohammad Baqer Qalibaf.
Li, chairman of the Standing Committee of the National People's Congress, proposed that China and Iran should continue to strengthen political mutual trust, enhance strategic communication and support each other on issues relating to their core interests and major concerns.
Li called on the two countries to deepen anti-pandemic cooperation and work together to promote public health security around the globe.
He stressed that China and Iran should push forward pragmatic cooperation and in particular continue their cooperation under the framework of the Belt and Road Initiative.
He added that the two countries should strengthen coordination and uphold consensus on maintaining the Iran nuclear deal to safeguard regional peace and stability.
The friendship between China and Iran dates back to antiquity, Li noted.
The two countries have been assisting each other in difficult times, supporting each other on major issues and sticking to mutually beneficial cooperation, Li said, adding that their friendship has stood the test of changing international circumstances.
Since the start of the pandemic, President Xi Jinping has maintained close communication with Iranian President Hassan Rouhani by telephone and letter.
Li said that they have reached an important consensus on bilateral relations and cooperation in the fight against the COVID-19 pandemic, which charted the direction for the development of China-Iran relations in the new situation.
Beijing is willing to work with Teheran to implement the consensus reached by the two heads of state, he said.
Qalibaf said that Iran is willing to continue to strengthen cooperation with China in areas such as politics, trade and fighting the pandemic, and further enhance bilateral communication and cooperation on global and regional issues.