Brussels exhibition showcases Chinese regional artwork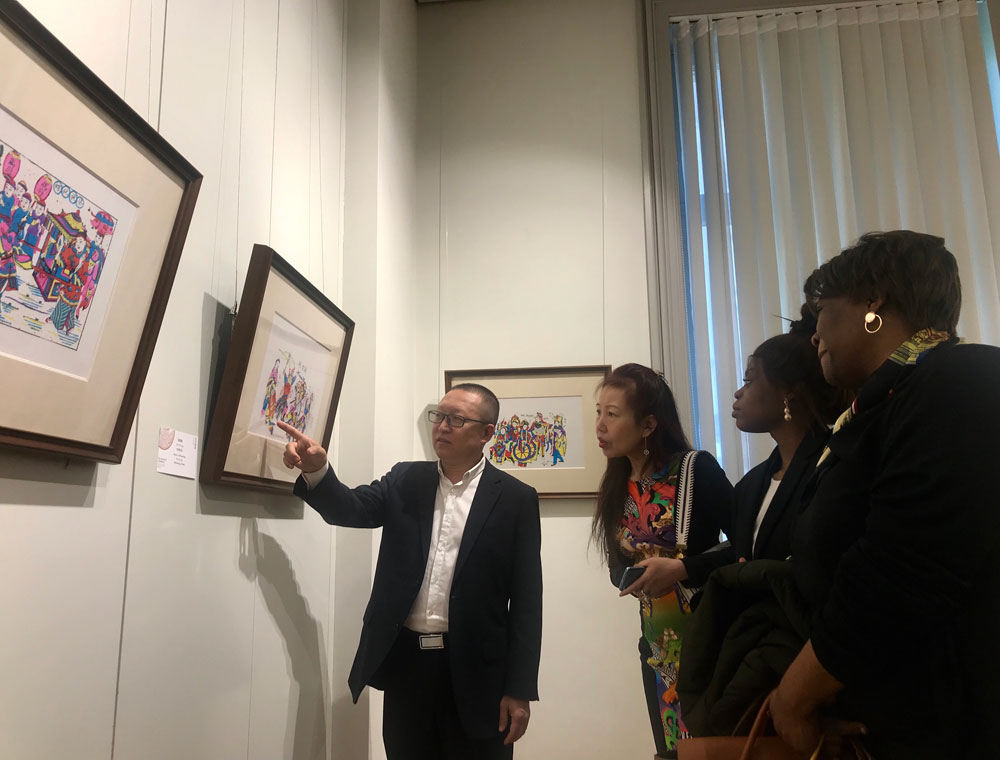 Traditional Chinese folk arts from Shandong province, the hometown of Confucius, and creative cultural products from China's largest metropolis Shanghai drew curious visitors to the China Cultural Center in Brussels on Wednesday.
Two exhibitions, The Beautiful Shandong and The Amazing Shanghai, being held at the China Cultural Center from Wednesday to May 31, showcase the real China through folk arts from Shandong Museum and creative cultural products from Shanghai Museum.
The Beautiful Shandong includes folk arts and the landscape of Shandong, with a display of 30 woodcut Spring Festival pictures, 10 kites, and 10 photos of Shandong.
Originating from the daily lives of the ordinary people of Shandong, woodcut Spring Festival pictures and handmade kites were created by local people to record their lives and thoughts, giving insights into the philosophical thinking of Confucius.
"We hope these works could present the cultural landscape of ancient Shandong,"said Guo Zhenyu, director of Collection Department of Shandong Art Museum.
Along with ten works of photography, which were selected to show its famous motto of "one mountain, one river and one saint" which refers tothe Taishan Mountain, the Yellow River and Confucius, the exhibition aims to attract people to visit Shandong.
"Every picture has a story," said one visitor, Phillip Vanhaelemeersch. "Some are from Shuihu Zhuan (The Water Margin, one of the Four Great Classical Novel of Chinese literature), I just checked some of the stories on my telephone."
Different from the Shandong exhibits, The Amazing Shanghai used a modern way to present cultures through four series of creative cultural products, a new form of souvenir combining cultural connotations.
Infused with unique Shanghai styles, the exhibition includes household decorative items such as pots, spoons and vases, toys and accessories.