Language proficiency contest strengthens ties, develops friendships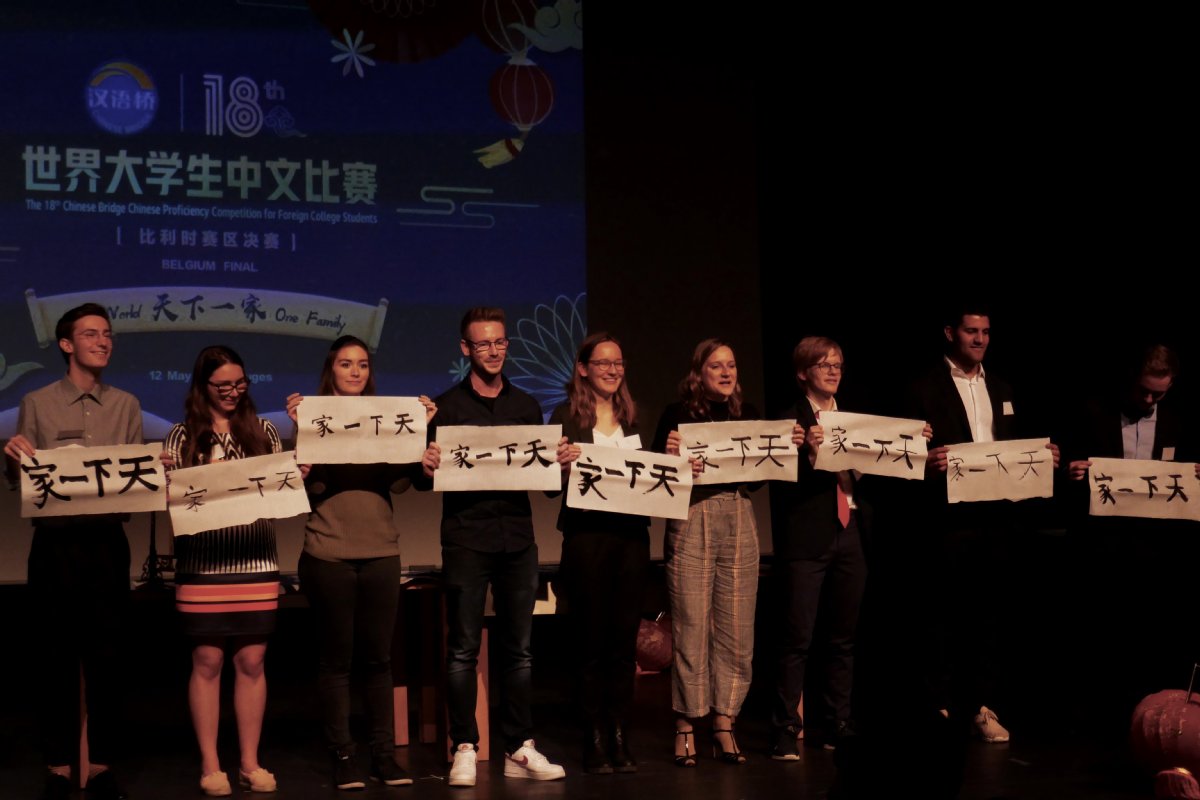 Eight European students from five Belgian universities wowed an audience with their proficiency in the Chinese language, at a recent competition.
Moira De Graef from the Catholic University of Leuven (KU Leuven) emerged as the winner at the Belgian Final of the 18th Chinese Bridge Chinese Proficiency Competition for Foreign College Students, held in Bruges, Belgium, on Sunday.
Her story, told in fluent Chinese, was about finding a loving family in Sichuan during her one-year study at Sichuan University. Graef was the only one to answer all six questions in the quiz section correctly.
"Chinese language is very beautiful," said Graef, who has studied Chinese for five years. She said Chinese culture was attractive to her, especially Chinese literature, which she said is so different toWestern literature.
As winner of the Belgian final, Graef, also known by her Chinese name He Mona, will travel to China for the worldwide semi-final and final this summer.
She hopes to find an internship in China so as to continue her exploration of the country.
It was the first time for the Belgian Final of the Chinese Bridge competition to be held outside Brussels, the capital city, since its arrival in Belgium in 2003.
Zhang Chi, charge d'affaires of the Chinese embassy in Belgium, said: "In the meaning of bridge, Bruges as a host highlights the role of language in strengthening communication, enhancing understanding and developing friendship for people from different countries."
"I hope that the Chinese Bridge can become a real bridge, helping young generation who knows Chinese language, understand and love China to become the Chinese-European messenger and bridges of China and Europe," Zhang said.
The contest included three sections: a public speech, a talent show and a quiz on China.
Others told stories of their love for Chinese food, a friendship with a Chinese aunt, a cleaner in a dorm, and also understanding of Confucianism.
Dai Yujun contributed to this story.