Czech orchestra delights Nanjing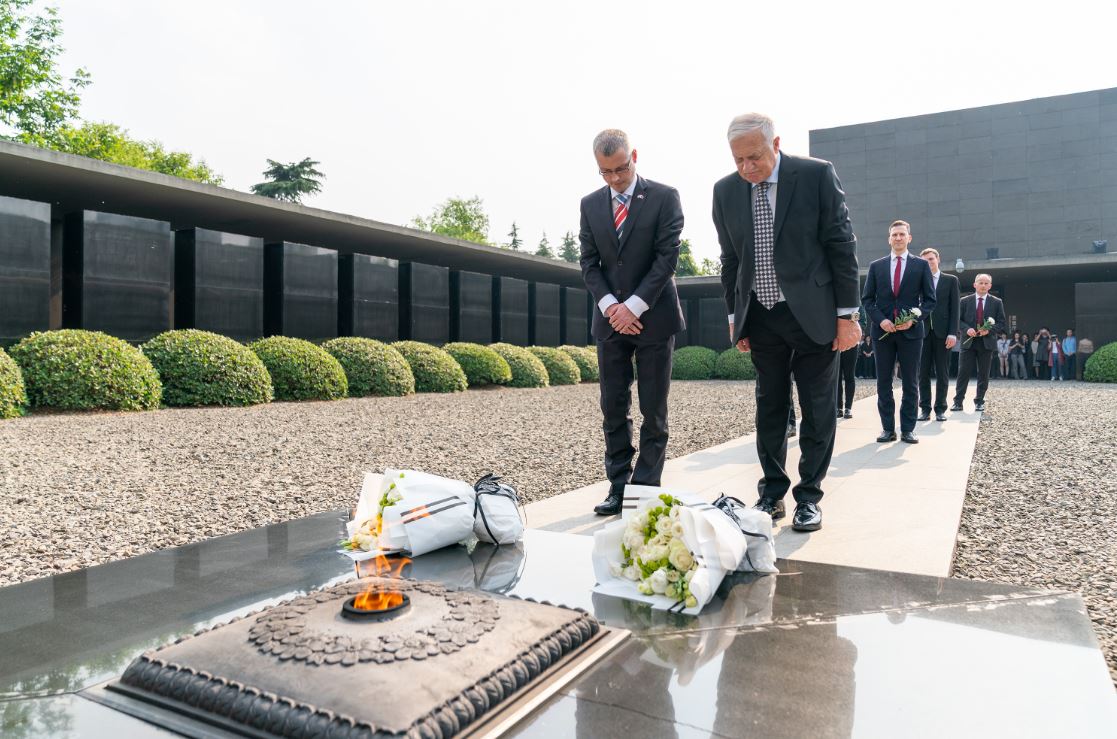 For the 70th anniversary of the start of China-Czech diplomatic relations, the Czech Philharmonic, one of the world's top orchestras, kicked off its 2019 China concert tour in Nanjing on Saturday.
The orchestra held its first performance in China at the Jiangsu Art Center, and many famous performers were included in the roster. The orchestra's Nanjing program was conducted by renowned Czech conductor Petr Altrichter, who was named Voice of the Czech Republic and My Country respectively over the two nights of the weekend.
As a delightful surprise for the China tour, the orchestra will work with the Jiangsu Symphony Orchestra to play My Country, the Chinese song of the same name composed by Liu Chi.
Former Czech President Vaclav Klaus said, "The Czech Philharmonic can serve as a great ambassador of Czech culture and I am happy it can be presented to Chinese audiences. I am very glad for its cooperation with Nanjing."
The former president, together with Czech Ambassador to China Vladimir Tomsik and Czech Philharmonic General Manager Robert Hanc, visited the Memorial Hall of the Victims of the Nanjing Massacre and took part in a flower-laying ceremony in memory of the 300,000 victims.
A Nanjing delegation has been invited to visit the Lidice Holocaust Memorial and the site of the Terezin Nazi Concentration Camp in the Czech Republic.
"The Czech Republic and China are both countries that faced similar struggles during World War II," Tomsik said. "We have strived for peace and peaceful cooperation. Through the universal language of music, different races, nations and countries can connect to build a community with a better and brighter future for mankind.
"I believe endeavors like the Czech Philharmonic's tour of China can strengthen bonds of friendship between countries and their peoples. We can build a more prosperous future together."
The Czech Philharmonic Orchestra also signed a memorandum of cooperation with Jiangsu province to form a strategic partnership with the city of Nanjing for the next five years.
According to the memorandum, the two sides will strengthen cooperation in music performances, music festivals, artist exchanges and art education.
Beginning this year, the Czech Philharmonic will send their musicians to China yearly for both educational and performance purposes. Musicians from the Jiangsu Symphony will be invited to participate in cultural exchange projects in Prague.
"We are excited to share Czech history and culture through classical music," Hanc said.. "Since music is the most beautiful, borderless and universal language, we firmly believe music can become a very important means of communication between the Czech and Chinese people.
"Through music we can further enhance our mutual understanding."