Chinese companies help ensure Brussels expo is awash with seafood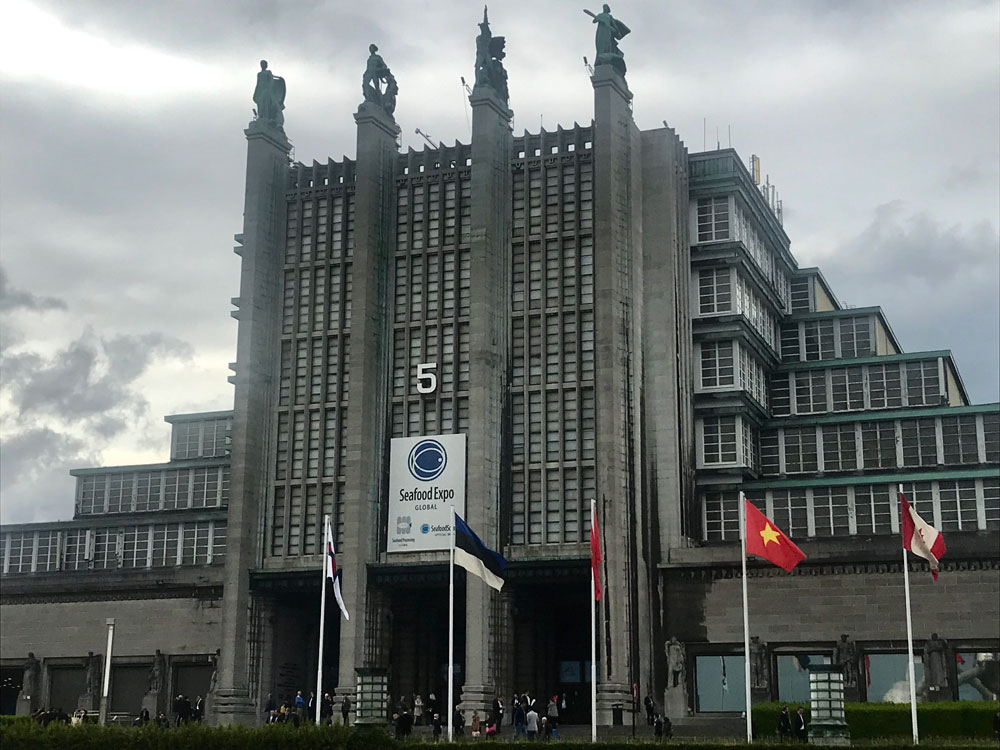 Chinese companies were well represented at the world's largest seafood trade event, the 27th Seafood Expo Global, in Brussels, Belgium, where they were eager to lure more global customers.
More than 250 Chinese companies displayed a wide range of seafood, aquaculture services, and equipment for processing and packaging during the expo, which ran from May 7 to May 9.
Chinese exhibitors, including both State-owned enterprises and private businesses, had their own pavilion in the hope of enhancing existing relations and winning new partners with high-quality products, unique Chinese seafood, and advanced technology.
Established in 2003, Kaluga Queen, a Chinese brand of caviar, has participated in the exhibition every year since 2006. Europe has become the company's largest market and accounts for 50 percent of its exports.
The company says its breeding environment and quality control has made its products popular in Europe.
"Now, 22 of the 27 Michelin three-star restaurants in France and the first-class cabin in Lufthansa are using our products," said Han Lei, the company's vice-general manager.
In addition, some special varieties, such as hybrid sturgeon caviar, are only produced in China, Han said.
With 26 years of experience in producing puffer fish, Jianngsu Zhongyang Ecological Fish Co is an industry leader for the fish that needs to be prepared with care because it can be toxic.
"We have the patent for the non-toxic puffer fish," said Rainie Liu, the manager of the company's international trade department.
Seafood Expo Global is an important venue where seafood industry professionals can network with new and existing contacts and expand their businesses into new markets.
"We have been to the expo two or three times," said Li Jianbing, manager of international trade for Jinkui Group. "It is one of the biggest exhibitions of aquatic products and also has a good professional reputation. We come here to see existing customers and also to see if there are any new markets."
The strict registration rules ensure both supplies and buyers meet qualified participants and only professionals and buyers from the seafood industry are able to participate in the expo. The event attracted importers, exporters, wholesalers, restaurants, supermarkets, hotels, and other retail and foodservice companies.
"I have to come here because this is like a market for seafood," said Yuri Njotowidjojo, marketing manager of the fish division at BMI, an Indonesian manufacturing company. She has attended five or six times.
Professionals also took part in panel discussions about such things as seafood safety and sustainability.
Vasile Rata, from Global Sustainable Seafood Initiative, said: "I want to see how these things impact the whole market, the industry of seafood in relation to sustainable development goals."
This year's expo was the largest in terms of participants since its founding in 1993. Some 2,007 exhibiting companies took part from 88 countries, which was 61 more exhibitors than last year. The exhibition also expanded in terms of floor space, with it covering 40,559 square meters this year, an increase of 1,237 square meters on last year.
Dai Yujun and Ning Yuqi contributed to this story