Homo sapiens — going, going, gone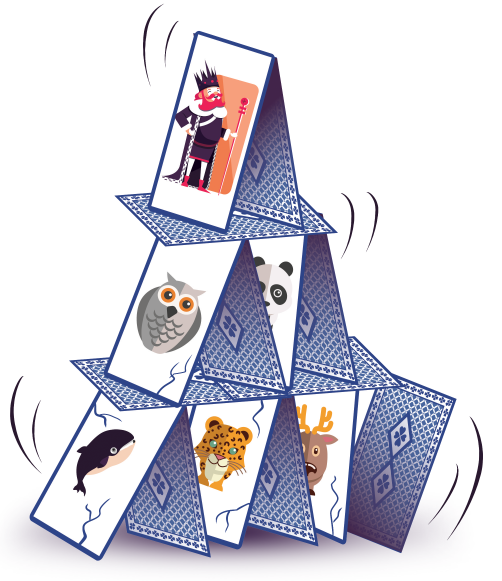 A United Nations report on Monday said that over 1 million species of plants and animals are in danger of extinction because of human activities, which makes species protection one of the hottest topics on domestic social networks.
Yet, when many domestic media outlets report it, they describe it as a moral obligation for humans. Some even claim that extinction of animals threatens the survival of the Earth, calling on people to "save the Earth and save ourselves".
It is good that they promote species protection, but the cause is not what they describe. Actually, the mass extinction of species has little, if anything, to do with life on Earth. Since life originated on Earth about 3.5 billion years ago, there had been at least five mass extinctions, each of which killed more than half of the life on this planet.
Especially, in the Ordovician extinction, which happened about 440 million years ago, about 85 percent of the species on Earth were killed, possibly by a supernova about 6,000 light years away.
Yet after each of these extinction events, life prospered again very soon. New species quickly took the places of old ones and flourished.
For the Earth, millions of years are like minutes to a human. More importantly, the Earth does not care which kind of life it hosts. For it, each of the mass extinctions is just like a round of shuffling cards. Whichever life inhabits it, it makes little difference to the planet.
However, for homo sapiens, it is a different story, because our hope of surviving a mass extinction is rather low. Humans are at the top of food pyramid, which means we consume large quantities of food and other resources. We are extremely fragile because our existence depends more on other species than they depend on us.
If too many species die out, it would cause a chain reaction, humans might lose the animals and plants that are its food sources and industrial resources, as well as materials for other products.
Some scientists think that we are already amid the sixth mass extinction, the cause of which is human actions.
If so, there is another shuffling of life on Earth under way. But humans will not be in the new set of cards.
Therefore, please give up any illusion of being a savior when it comes to the protection of species. We humans are saving ourselves, that's all.