Chinese teachers become students in Belgium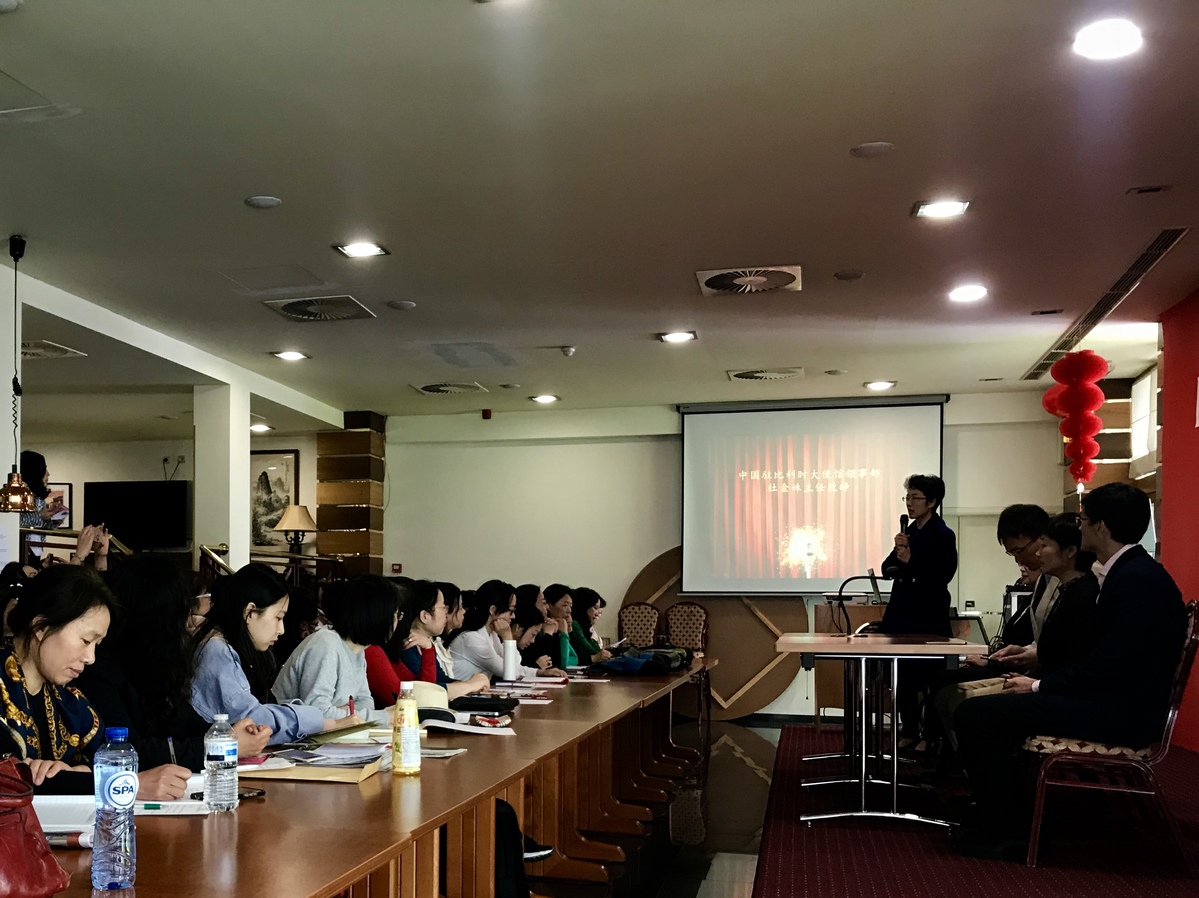 An overseas training program for Chinese teachers in Belgium was launched in Brussels on Wednesday, with staff from 8 schools in attending the lectures.
Experts from Beijing Normal University and Experimental Primary School of Beijing Normal University. They delivered three lectures on psychology, Chinese culture and Chinese teaching methodology as part of a program sponsored by the Overseas Chinese Affairs Office of the State Council and organized by the local Eurochine Chinese Language school.
"The main purpose of the overseas training is to support these Chinese schools, deepen the understanding of Chinese culture and elevate the teaching standard," said the leader of the lecturers' team, Xie Guoqiao,from the Overseas Chinese Affairs Office.
Over the last 30 years, the Overseas Chinese Affairs Office's overseas training program has been active in more than 50 countries.
The lectures in Belgium took nearly half a year to set up, and it was the first time that the Eurochine school, which has been open for 11 years and has pupils ranging from age 5 to 60, had undertaken such training.
"Eight out of the 11 Chinese schools in Belgium sent representatives to the training," said the school's principal, Wang Xiaomei.
The lectures received a positive response from the audience. "The focuses and teaching methods of the three teachers are different and I can learn a lot from them," said Hu Pengcheng, a teacher from the Confucius Institute of Liege.
Lu Xiaohong, the director of the Confucius Institute at Universite Libre de Bruxelles (Confucius Institute ULB) also attended the lectures, and expressed her willingness to involve the Confucius Institutes in future training programs.
Xie, the leader of the team of lecturers, defined the training as outbound Chinese linguistic and cultural heritage lectures, adding "though the main target are the overseas Chinese, we are open to all foreigners interested in Chinese, regardless of the country, age, race and religion".
Ning Yuqi and Dai Yujun contributed to this story.