Yao Ming's mini-basketball program plays big role in CBA All-Star game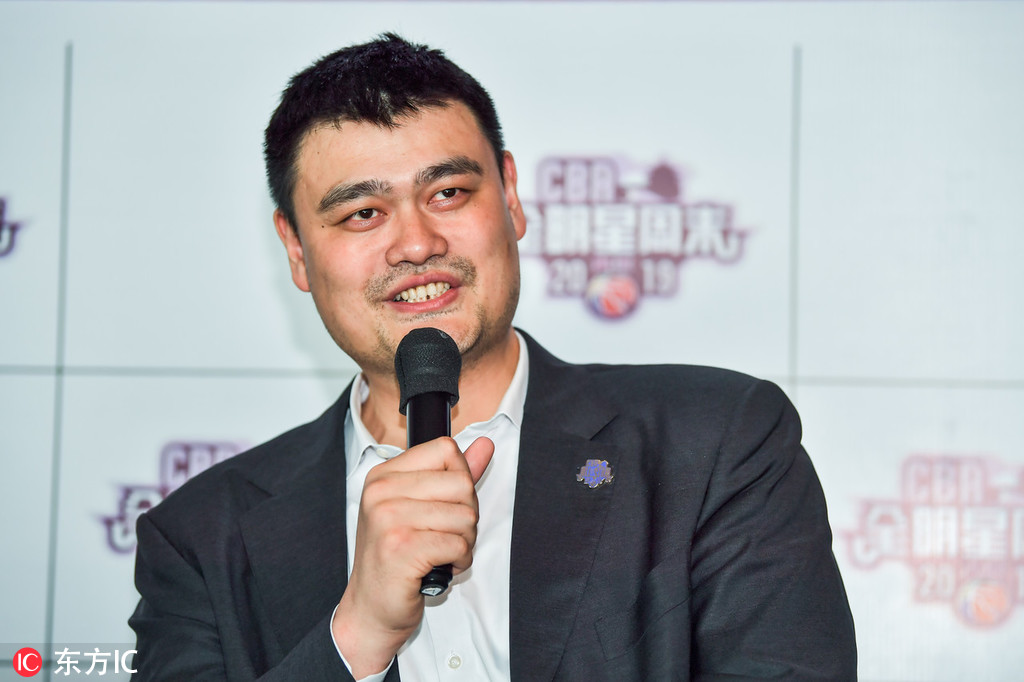 QINGDAO, China - An exhibition game for children featuring players in the 2018-2019 Chinese Basketball Association (CBA) All-Star game was a small affair for most audiences, but it meant a lot for Chinese basketball.
The exhibition game is a showcase for the progress made since the CBA's mini-basketball development plan was initiated by CBA president Yao Ming, who is working to cultivate more basketball talents from childhood.
Children from Mengjiazhuang Primary School in north China's Hebei Province and Laoshan District of Qingdao won waves of applause during the game.
Before the game, three CBA stars, Tao Hanlin, Shi Deshuai and Wu Qian made demonstrations of dribbling, passing and shooting for pupils.
"This exhibition game symbolizes CBA's big hand holding the little hand approach to mini-basketball," Bai Xilin, secretary general of CBA, told Xinhua.
"A mature and high level sport event accelerates the development of youth basketball, the foundation of Chinese basketball. This is the key of our reform," Bai added.
The CBA has spared no efforts in promoting mini-basketball since it started the program in November 2017, including building a new match system using smaller sized basketballs for children.
Since March 2018, the Mini-Basketball League has attracted 100,000 players and 9,700 coaches from 15,000 teams in more than 100 cities.
The league is in full swing, and the training of coaches, as well as the implementation of technical standards and weekend training camps.
Yao firmly believes that the growth of youth basketball can enrich children's lives.
"We will continue to discuss ways in which we can merge sports and education, as they both play important roles in helping people grow up," Yao said.
Since 2017, players of the Chinese University Basketball Association (CUBA) have been able to participate in the CBA All-Star Weekend, and they defeated the CBA rookie stars 90-88 in this year's CBA All-Star Rookie Challenge.
"Some rookie stars felt sad after the game, but I think there is nothing sad. In fact, it stated that we made progress on integrative development of sports and education," Bai said.
"China's sports talents must be cultivated from schools in the future," Yao said. For the moment, he says he is working on facilitating direct connections between the CUBA and CBA leagues.