Driver on trial for accident that killed 5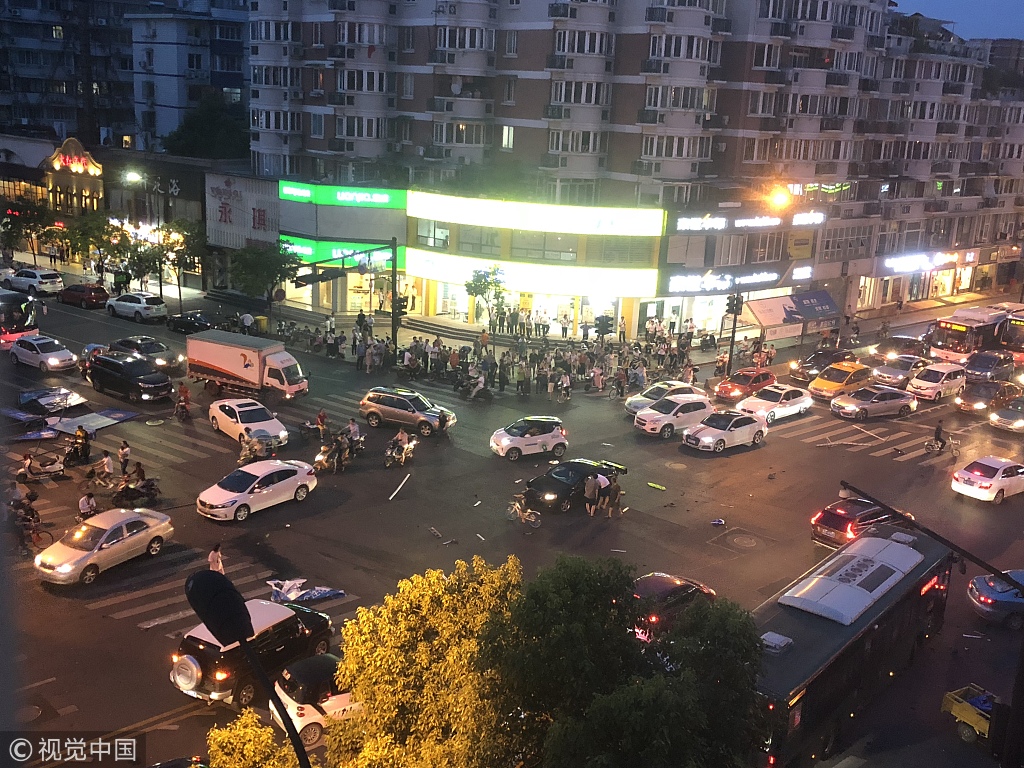 A female driver who killed five pedestrians in downtown Hangzhou after her car lost control last summer stood on trial on Friday at a court in Hangzhou, Zhejiang province.
The accident, which also injured seven passers-by, happened at 7:05 pm on July 30 when Chen, the driver, lost control of the vehicle while crossing the intersection of Jingzhou Road and Wen'erxi Road in Xihu district.
Chen was wearing a pair of slippers while driving, and mistakenly stepped on the gas, instead of brakes out of panic while crossing the intersection, causing the vehicle to crash into the pedestrians at 132 kilometers per hour, according to the prosecutor.
Chen surrendered to police at the scene, and tests showed she was not driving under the influence of alcohol or drugs.
According to the prosecutor, Chen, who shouldered full responsibility for the accident, should be prosecuted for criminal liabilities due to her "serious violation and actions against urban transportation management regulations".
Chen, in remorse, expressed her deep regret and agony for her misconduct and careless driving. Holding a tissue to wipe off her tears several times, she kept her head bowed in court during the whole trial.
According to the prosecutor, Chen has compensated the victims.
She sold an apartment of her son's and borrowed money from friends to raise enough money to compensate the families of those who lost their lives or were injured, and had obtained understanding and forgiveness from the families and relatives of the victims.
The Xihu District People's Court will give a verdict at a later date.