Swiss national, 6 Moroccans charged over murder of 2 tourists
Share - WeChat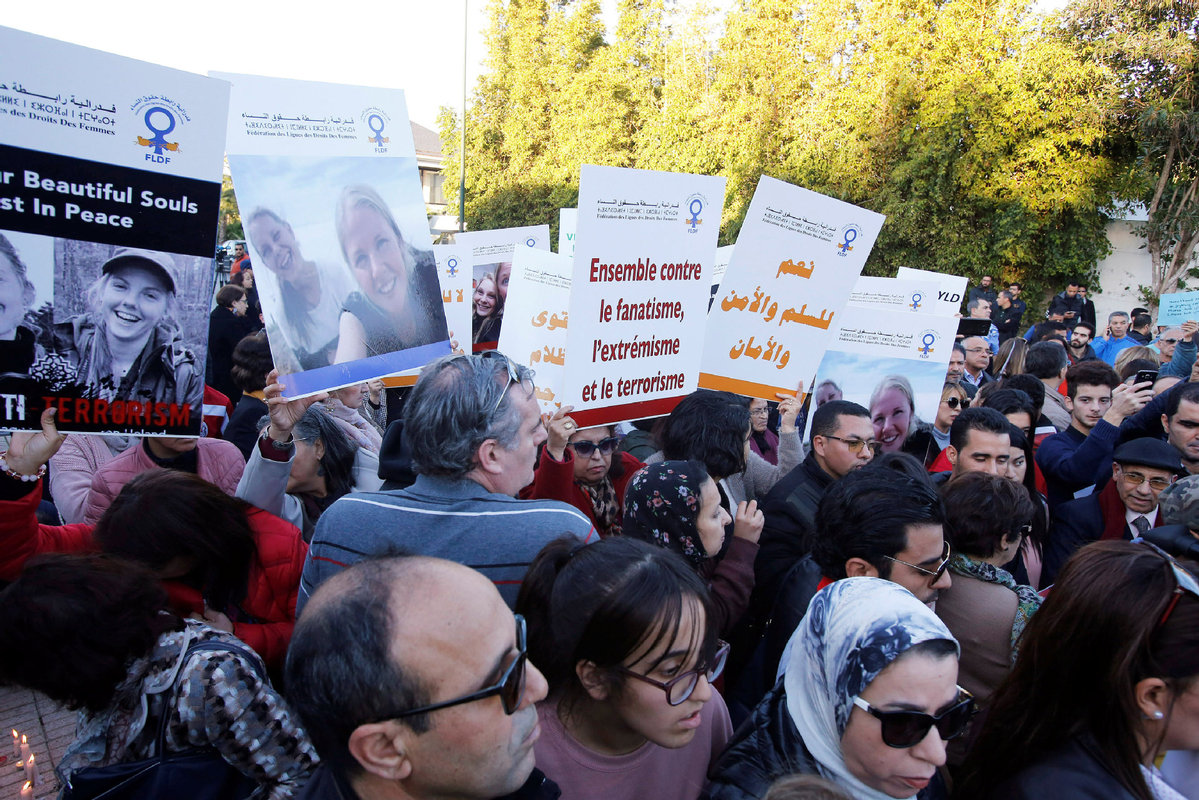 RABAT -- Seven new suspects, including a Swiss-Spanish national, were brought Thursday before the investigating judge in charge of terrorism cases over the murdering of two foreign tourists near the tourist hub of Marrakesh.
According to a statement from the attorney general at Rabat's appeal court, the Prosecutor's Office has asked the judge to investigate the suspects for "terrorist acts," including "the forming of a gang to prepare and commit terrorist acts, the premeditated help to perpetrators of terrorist acts and training people to join a terrorist organization."
On Sunday, the same attorney brought a total of 15 people with suspected links to the murder of two women tourists, a Danish and a Norwegian on Dec 17 near the tourist village of Imlil, 60 kilometers away from Marrakesh.
The public prosecutor also demanded that the examining magistrate orders that these people be remanded in custody.
The last terrorist attack in Morocco dates back to April 2011, when a suspected suicide bomber blew apart a famous tourist cafe in Marrakesh, killing 17 and wounding dozens of others.