Counseling on increase for couples living apart to help kids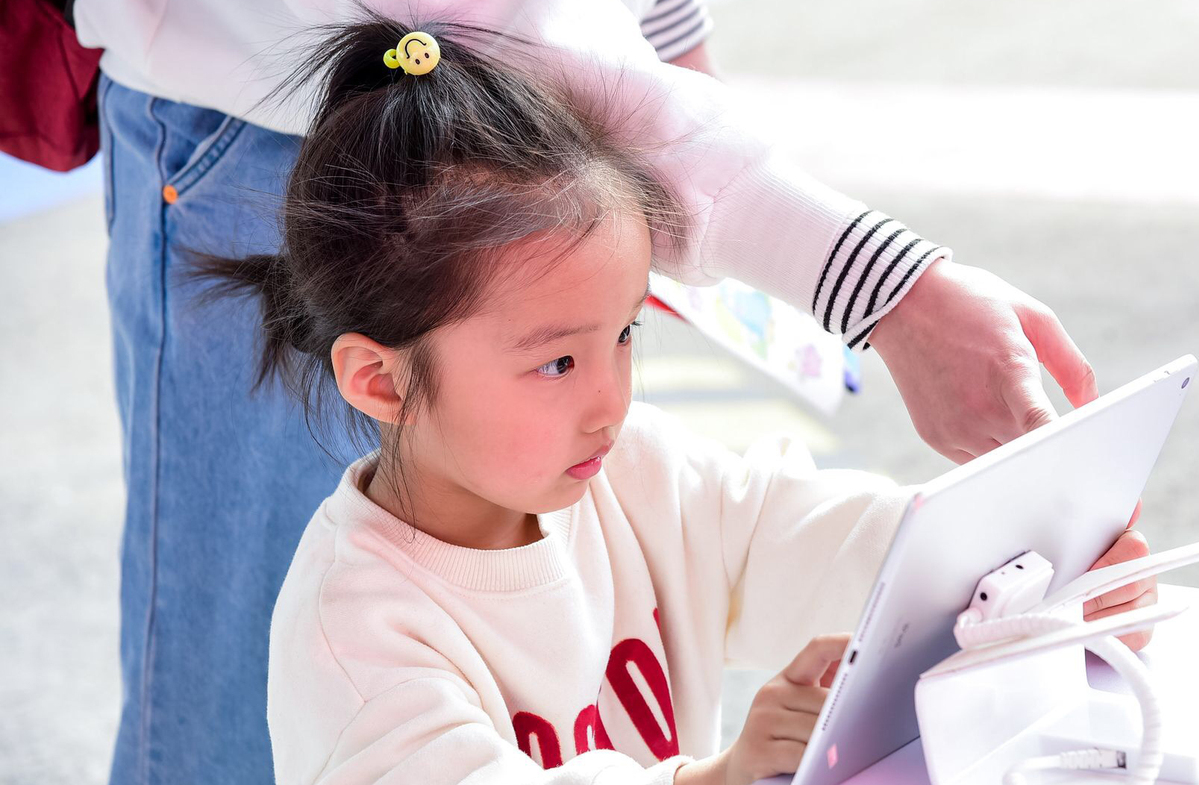 Counseling services say they are seeing an uptick in business from couples that experience marital troubles after mothers accompany their children overseas for education.
"With more young Chinese children being sent abroad for schooling, and many mothers staying with their children overseas, we see a growing number of couples with relationship challenges after living apart for years," said Shu Xin, director of the Weiqing Group, a Shanghai-based relationship counseling agency that opened a global service on Sunday.
The agency has had a rapidly growing number of cases in which a spouse lives overseas, rising from about 50 last year to 250 this year.
About a third of this year's cases resulted from the woman staying abroad with a child while the man remained in China for work, the agency said.
The issue has attracted more attention in China after the airing of Always With You, a TV series about four mothers staying in Canada to be with teenage children studying there. In the series, which ran in the Chinese mainland in July, most of the mothers encountered marital challenges.
Chen Chang, director for the series, told the Beijing News that as they prepared for filming in Vancouver, they found that only 20 percent of the accompanied Chinese teenagers in school there had both parents living with them, while the rest were with their mothers.
"It's a result of Chinese people's common understanding of the social roles for a couple: The man makes a greater financial contribution, and the wife focuses on the child," he said.
Shu said in a typical case handled by Weiqing, an electronics engineer from Jiangsu province sought help in February after suspecting that his wife-who had lived in the United States for six years, since their son began school there at age 11-was having an extramarital affair.
Two agency counselors who went to the US for two weeks rented a house in the community where the woman lived, got acquainted with her and finally revealed their identity and intentions after winning her trust. The counselors suggested the mother did not need to remain with their son and instead should return home, and she took advice, Shu said.
In some cases, the mother fell in love with a man while abroad after falling out of contact with her husband, and in others, the husband who stayed home had an affair.
While relationship counseling is often available abroad, Chinese couples may not use it because of language barriers and cultural differences, he said. To meet the growing demand, Weiqing, which has 18 years of experience and operates in 40 mainland cities, launched its global service.
Before couples start a long-distance relationship, they should discuss how they will handle living apart and how often they will see each other, said Cao Ziyan, chief lawyer for the Beijing-based Jiali Law Firm, which specializes in divorce.
Xue Yali, an associate professor at the Family Study Center of the Shanghai Academy of Social Sciences, said couples can make use of such separations to make their relationship better.
"The couple can avail themselves of the resources and opportunities in different areas and environments for self-growth and empower their marriage with fresh energy and vitality," she said.