Sino-Mongolian publishing platform launched in Beijing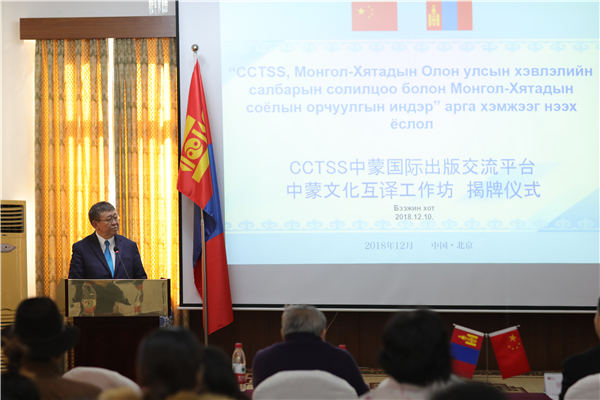 The Sino-Mongolian International Publishing Exchange Platform and Sino-Mongolian Translation Workshop was unveiled Monday at the Mongolian embassy in China. Organized by the Chinese Culture Translation and Studies Support Network and the Mongolian publishing house NEPKO, the platform will be dedicated to exchanges in books and literature, facilitating more cooperation in translation and publication.
NEPKO Press and Guangming Press have designated CCTSS as their sole agency in China. The Sino-Mongolian Translation Workshop will implement future translation projects for CCTSS.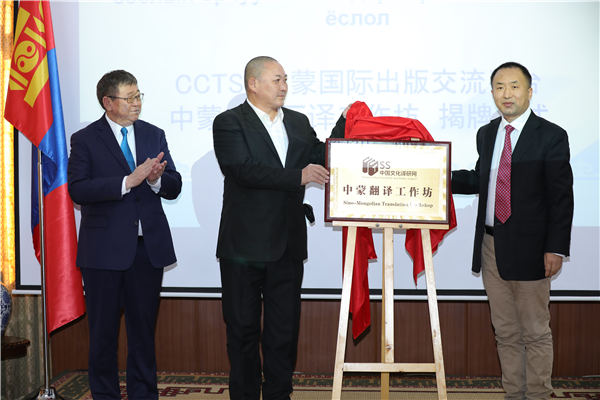 "Through this platform, good works from our two countries will be exchanged and translated very quickly," Xu Baofeng, director of CCTSS, said.
Since 2015, several publishing houses in Mongolia including NEPKO have worked with CCTSS to introduce contemporary Chinese books such as Empresses in the Palace and The Story of Tea to Mongolian readers.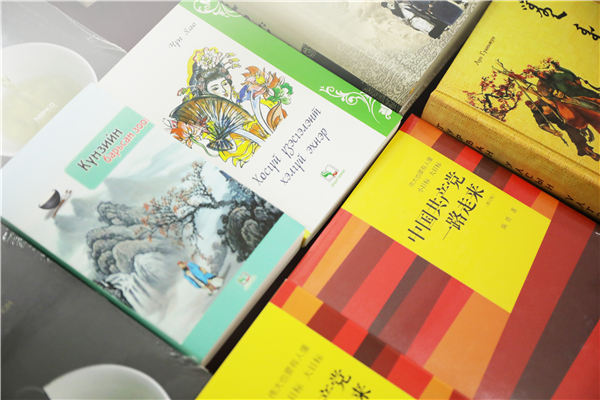 Publishing contracts for eight Chinese books were signed during a ceremony at the embassy introducing China's economic path and social development.