Change of treatment does not mean waste industry is being scrapped
Share - WeChat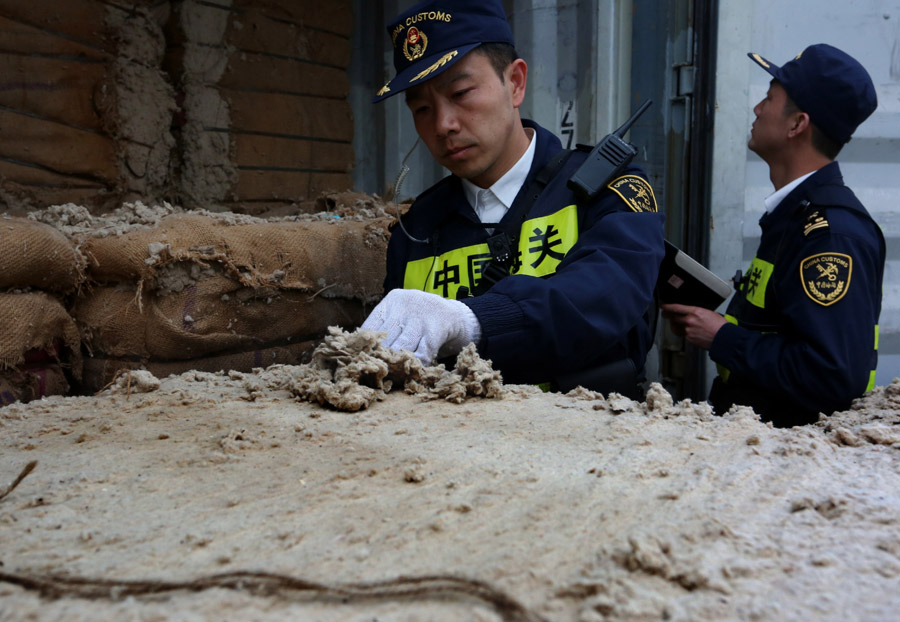 Imports of 16 types of solid waste, including compressed car scraps and scrapped ships, will be banned from Dec 31, and another 16 types of solid waste, including stainless steel scraps and wood, will be banned from the end of next year. China will completely stop importing solid waste by the end of 2020. People's Daily comments:

China started importing solid waste in the 1980s to meet its fast-developing manufacturing industries' demands for raw materials and resources, some of which could be obtained from imported waste. At the peak of the trade, the country imported nearly 60 million tons of solid waste a year.
But China has shifted its attention from quantitative growth to qualitative development. Putting an end to the practice of importing other countries' waste is a necessary move to protect the ecology and environment, and to promote sustainable growth.
In its latest inspection of the foreign waste processing industry, the Ministry of Ecology and Environment found that 60 percent of the sampled enterprises cause pollution to varying degrees. With people's growing environmental awareness, so it was inevitable that China would close its door to foreign waste.
As the 2020 deadline draws near, its control on the imports of foreign waste will become stricter, and its inspection of illegal imports of foreign wastes-which remains a lucrative business if the environmental costs are not taken into account-will become more rigorous.
But banning the imports of foreign waste by no means puts an end to the sizable industry behind it. It is noteworthy the government has not taken a sweeping approach, but a step-by-step way to urge the industry to upgrade its technologies and divert its attention to processing domestic solid waste.
Now is the time for the renewable resources processing companies to focus on the domestic waste processing market. Statistics show China produces about 1 billion tons of waste a year-the most in the world-including about 400 million tons of household rubbish and 500 million tons of construction waste. That China still lacks a solid waste recycling system just explains the potential and prospects of the untapped industry.
Most Viewed in 24 Hours
China Views