Yemen's negotiators agree to exchange files of war prisoners
Share - WeChat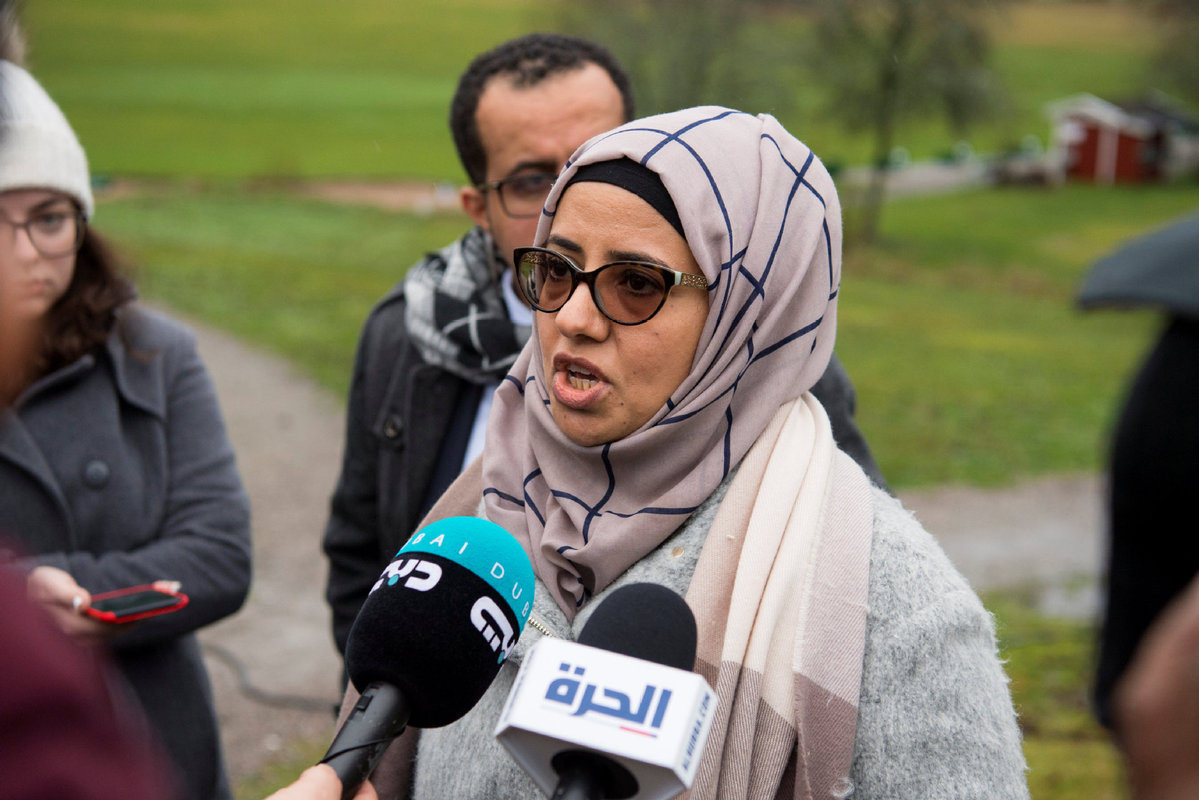 SANAA - Yemen's rival negotiators in the United Nations-sponsored peace talks in Sweden agreed on Saturday to prepare for a prisoner exchange as debates began over the reopening of Sanaa airport, Houthi-run Sam FM Radio station reported.
"We agreed today (with the government representatives) to exchange files of war prisoners and that each side will submit the files to the UN envoy Martin Griffiths tomorrow (Sunday)," Sam FM quoted Abdulkadir al-Murtadha, director of Houthi rebel Prisoners' Committee in the Sweden talks, as saying.
Meanwhile, Houthi-run al-Masirah TV reported that the head of the Houthi negotiators Mohammed Abdulsalam discussed a range of issues during his meeting with the head of the government side Khaled al-Yamani.
The face-to-face meeting on Saturday was the first of its kind since peace talks began three days ago on the outskirts of Sweden's capital Stockholm, according to al-Masirah TV.
On Saturday, the government negotiators insisted that all flights from or to the rebel-held Sanaa airport must be inspected in the government-run Aden airport or Sayoun airport, according to the government-run Yemen TV.
However, Abdulsalam rejected the proposal.
"The airports in Aden and Sayoun have been under Saudi and UAE occupation forces.... We, in return, proposed to place Sanaa airport under direct supervision by the United Nations," Abdulsalam was quoted by al-Masirah as saying.
Mohammed Ali al-Houthi, head of the Houthi rebel Revolutionary Committee in Sanaa, threatened on Thursday to "close the Sanaa airport for all international flights, including the UN aid flights" if the peace talks failed to reopen Sanaa airport.
For the Red Sea port city of Hodeidah, Abdulsalam said his team suggested Hodeidah be kept as a "neutral zone apart from the conflict and to be placed under the United Nations supervision".
He said his group "would withdraw all fighters from Hodeidah if the other side withdraw its troops".
The government negotiators also rejected the rebel group's proposal, citing its contradiction with the UN Security Council Resolution 2216 which only authorizes the legitimate government to fully control all Hodeidah ports and revenues.
Xinhua