Show and tell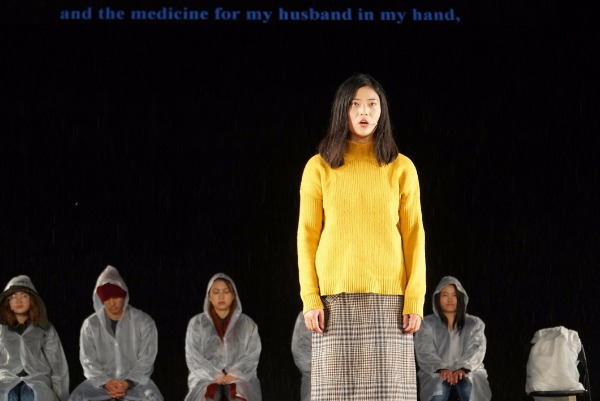 For 63-year-old Shan Wancheng, who has worked for a State-owned enterprise for four decades and is going to retire in less than two years, making his debut onstage at the sixth Wuzhen Theater Festival on October 18 was one of his best days.
Performing in Chinese director Li Jianjun's latest play, Popular Mechanics, which premiered as one of the four opening plays, Shan shared his story of being a singer in a choir as a child and a lover of the arts as an adult, ending up his monologue by saying that "I have never been away from theater and it was the fulfillment of a lifetime ambition to start acting professionally".
Besides Shan, 17 amateur actors played in Li's Popular Mechanics, including a young female nurse in her early 20s, a welder, who dropped out of school and works in Beijing, and a 6-year-old boy, who loves watching movies. Like Shan, they all love acting and shared their stories with the audience.
The play was staged for four nights during the sixth Wuzhen Theater Festival, attracting an audience of over 1,200. On Dec 8 and 9, Popular Mechanics will be staged for the first time in Beijing's Inside-Out Theater.
"I kept asking myself questions like 'what is acting?' 'what is theater?' 'what is the connection between ordinary people and theater?' I found it was hard for me to answer those questions so I let those amateur actors talk about themselves and their understanding of theater," says director Li, who moved from his hometown Lanzhou, Gansu province, to Beijing to study at the Central Academy of Drama, obtaining his bachelor's degree and master's degree in stage set design in 1999 and 2005.
To select actors for the play, Li spent three months interviewing people, who joined his theater work-shops held in Beijing and Shanghai, this summer.