Songyang Academy: More than a historic learning institution
Share - WeChat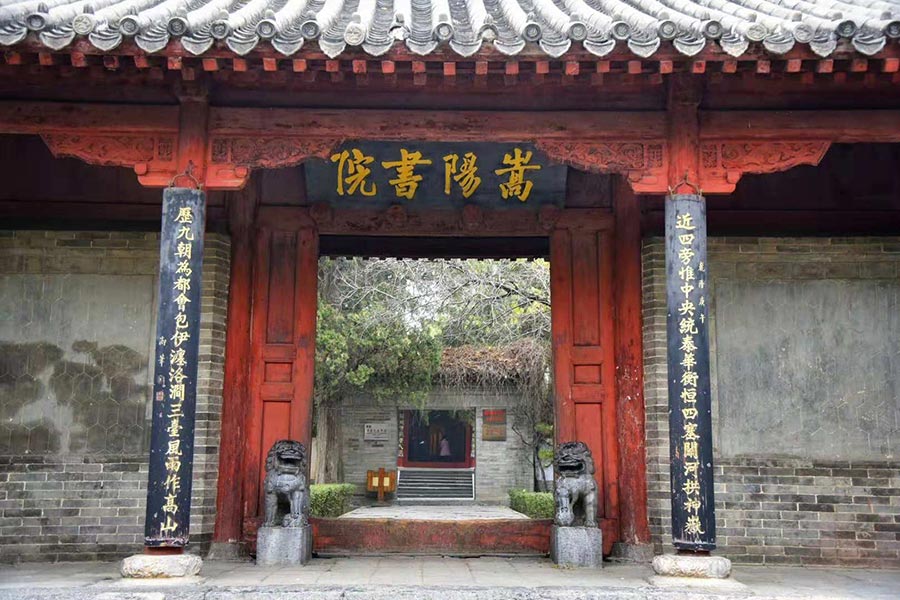 Songyang Academy is located on the southern side of Songshan Mountain in Dengfeng city, Central China's Henan province.
According to records, the academy was first built during the Northern Wei Dynasty (386-534). Songyang Academy is one of four major academies of ancient China, the others being Yuelu Academy in Hunan province, Bailudong Academy in Jiangxi province and Yingtian Academy in Henan province.
Songyang is famous for its rationalistic Confucian philosophical school. It was originally built for Buddhism activities, and then changed to a Taoism site by Emperor Sui Yang.
It was renamed Songyang Academy by Emperor Song Renzong in 1035. Since then, it has been a place for eminent scholars to teach. Famous academics in the Song Dynasty, such as Cheng Hao, Cheng Yi, Sima Guang, Fan Zhongyan and Zhu Xi once lectured there.