Caterpillar unveiled as new CBA sponsor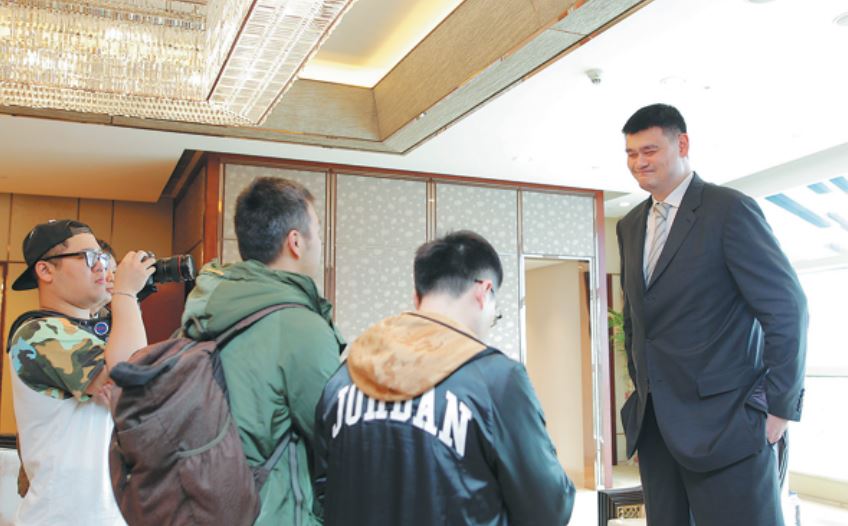 The Chinese Basketball Association (CBA) on Monday announced that heavy-equipment giant Caterpillar is becoming an official sponsor of the domestic league.
Headquartered in Deerfield, Illinois, Caterpillar is one of the world's largest manufacturers of construction machinery, diesel and natural gas engines, industrial gas turbines and diesel-electric locomotives.
"Caterpillar's support for the hard work of building a better world is aligned with the spirit of the CBA and its fans. We look forward to promoting this value and inspiring our people, our customers and the public as the brand accompanies the CBA league across China," said Chen Qihua, vice-president of Caterpillar and chairman of Caterpillar China, at the announcement ceremony at Kerry Hotel, Pudong in Shanghai.
"Caterpillar, as a strong partner of 'doers' across the world that prides itself on reliability, efficiency and creativity, has succeeded in forming strategic partnerships with different brands worldwide.
"Meanwhile, the CBA is the pioneer of a professional sports revolution in China, and this makes the league the best example of making dreams come true through hard work and fighting spirit. It's only natural that these two 'doers' are forming a strong alliance."
Since taking over as the president of the CBA in 2017, Chinese basketball legend Yao Ming has implemented a series of measures to revitalize the league. One of Yao's most radical reforms has been the introduction of a new national team system comprising two squads that play in different international competitions. These teams will later be merged for the 2019 FIBA World Cup and the 2020 Olympics in Tokyo.
Another feature of Yao's reign is partnering major companies to boost sponsorship revenue. Since taking the helm, Yao has overseen deals with insurance giant China Life, sportswear brand Li Ning, watch maker Tag Heuer and travel services provider Ctrip.
Yao declined to elaborate on the details of the deal with Caterpillar, but asked when he expects to see his reform plan come to full fruition, the NBA Hall of Famer replied: "We must first determine what is it we want to achieve before we can even think about how long we will need. Another question we need to answer is what we will do after we achieve our goals.
"The league has reached a certain level after 20 years under the guidance of its previous leaders. Now, we have to work to make the CBA a more influential entity that can become an integral part of people's lives."