Easter Island wants British Museum to return statue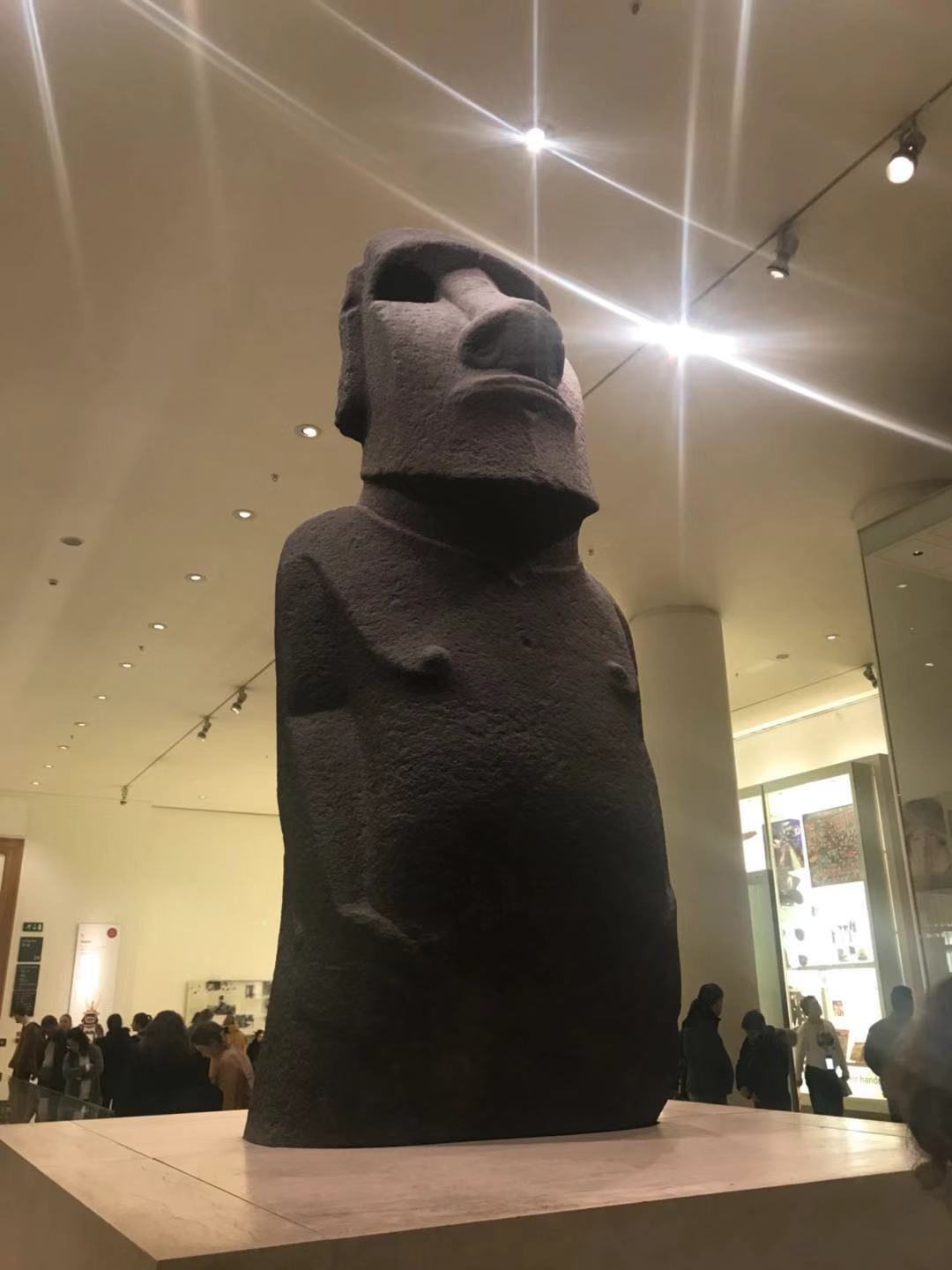 A delegation from Easter Island has visited London to request the British Museum to return a 2.4-meter tall sculpture, which they say is a key part of their ancestral history.
On visiting the museum this week, Tarita Alarcon Rapu - the governor of Easter Island - found the sight of the artefact so emotional that she burst into tears and begged the museum to return it.
The statue, known as the Hoa Hakananai'a – meaning "the stolen or hidden friend" in the Rapa Nui language – was removed from the island by Royal Navy captain Richard Powell in 1868 and given as a gift to Queen Victoria, who then donated it to the museum in 1869.
The governor told museum officials that in keeping a statue taken from her island, Britain had stolen the spirit of her people.
"We are just a body. You, the British people, have our soul," she said during a meeting called to negotiate the repatriation of one of the moai, the carved stone figures that have made the island famous.
The four-ton, 2.4 meter statue is believed to date from around 1200 AD and is currently the focal point of the entrance to the museum's Wellcome Gallery.
It is regarded as one of the most spiritually important of the 900 famous stone monoliths on Easter Island, a UNESCO World Heritage Site, most carved from volcanic ash between the sixth and seventeenth centuries and believed to carry the spirits of important ancestors.
The island itself, 3,220 km off the coast of Chile, is a special Chilean territory and officially known as Rapa Nui.
Last December, the indigenous Rapa Nui people took over the task of conserving, preserving and managing their archaeological heritage, and Chilean law holds that the statues are not objects but an integral part of the land itself.
A spokesman said the museum would only consider lending the statue out, adding: "The museum is one of the world's leading lenders. The trustees will always consider loan requests."
The delegation, which is in London for two days, is led by Chile's Minister for National Property, Felipe Ward.
"This is the first of many conversations we will have," said Ward.
The statue is one of many artefacts British explorers and dignitaries took from around the globe that are displayed in the British Museum.
The museum has faced other claims to return artefacts to their original homes, including the Elgin Marbles to Greece and the Benin Bronzes to Nigeria.
The British museum and the Victoria and Albert Museum continue to house relics from China's Old Summer Palace, destroyed and looted by British troops more than 150 years ago.