Iran to sue US for sanctions on its shipping sector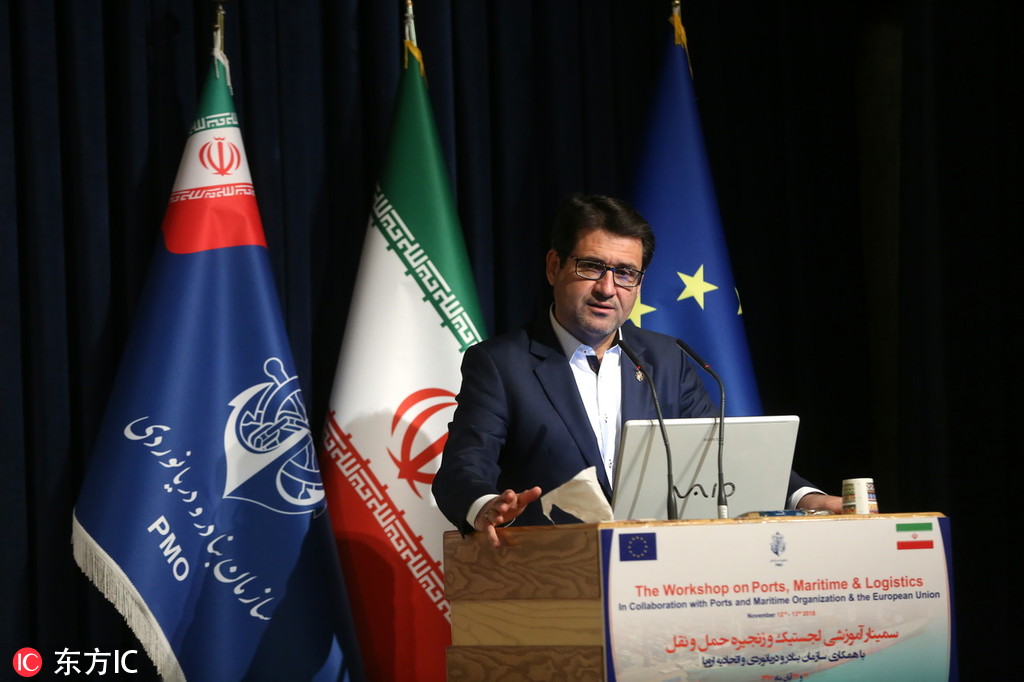 TEHRAN -- Iran will sue the United States at the International Maritime Organization (IMO) for sanctioning its maritime transport services, Mohammad Rastad, managing director of the Ports and Maritime Organization of Iran, said on Monday.
A complaint would be filed to the IMO in London next week against the "cruel US sanctions and restrictions on maritime transport," Rastad was quoted by Press TV as saying.
Iran's complaint would be based on international laws that govern the maritime industry, he added.
Brian Hook, the US special representative for Iran, threatened last Wednesday countries and port operators with possible US penalties for providing Iranian ships with access to international waterways and port facilities.
"From the Suez Canal to the Strait of Malacca and all choke-points in between, Iranian tankers are a floating liability," Hook said.
"Self-insured Iranian tankers are a risk to the ports that permit them to dock (and) the canals that allow them to transit," he added.
On Monday, Rear Admiral Mahmoud Mousavi, Iranian navy's deputy commander, said that Iran's armed forces would protect the country's oil tankers against possible US threats in international waters.