Fugitives caught at Zhuhai Airshow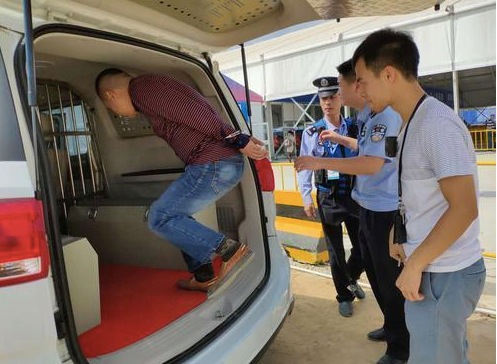 Two suspects on the run were arrested during The 12th China International Aviation and Aerospace Exhibition when they tried to get into the airshow.
The event, also known as the Zhuhai Airshow, was open to the general public Friday to Sunday in Zhuhai, South China's Guangdong province, and drew more than 80,000 people a day.
Among those visitors was a 40-year-old fugitive, surnamed Lu. On Friday morning when Lu entered the security check gate, local police found something wrong with his ID card. He was immediately taken away.
An investigation showed that Lu was wanted by police on suspicion of opening an illegal casino.
On Saturday, police nabbed a female criminal suspect surnamed Guan, 47, in the same way. She was wanted for refusing to obey a court ruling.
Criminal suspects have been nabbed at prior public events, such as concerts. For example, a total of five fugitives have been caught at concerts featuring Jacky Cheung, the well-known Hong Kong singer.