Brand aid for a healthy future
Luxury brands are looking to address sustainability and climate change for a healthy future.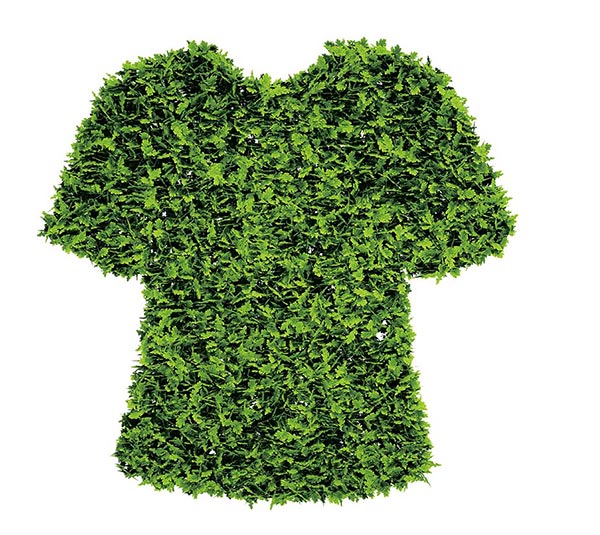 Having a conscience is totally in this season. A recent report titled Disrupting Luxury: Creating Resilient Businesses in Times of Rapid Change makes specific recommendations to address climate change and biodiversity loss, with the participation of giants from the luxury sector including Kering (owner of Gucci, Bottega Veneta, Balenciaga and numerous other brands), Cartier, Ralph Lauren, The Hong Kong and Shanghai Hotels (owner of The Peninsula), and more.
"Many luxury companies came together to contribute to this report, signalling that while competition may be alive and well in the commercial space, luxury brands recommend that collaboration towards social and environmental progress is essential to the future of the industry," writes Elisa Niemtzow, the managing director of BSR, a non-profit organisation that spearheads the Responsible Luxury Initiative that led the report.
Disrupting Luxury advocates engaging in the circular economy to reduce waste and increase recycling, contributing a positive impact on society through business strategy and philanthropy, and increasing the transparency for consumers and investors about the progress made on such initiatives.
Kering and H&M have also been working to address the clothes-to-landfill issue with the company Worn Again, whose recycling technology can separate and extract polyester and cotton from old or end-of-use clothing and textiles. Meanwhile, in the start-up sector, Fashion for Good is a global initiative that funds promising newcomers that conform to its "Five Goods" framework of "good materials, good economy, good energy, good water and good lives". For the fashion and luxury sectors, sustainability appears to be the new extravagance