Hollywood Film Awards gives big nod to Asian stars, people of color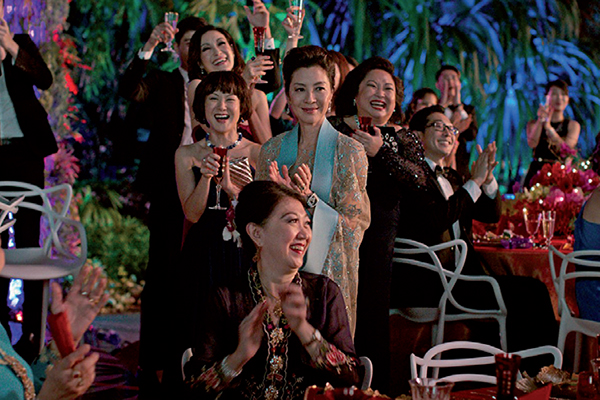 The Hollywood Film Awards rolled out another star-studded red carpet event Sunday night at the chic Beverly Hilton Hotel, launching Hollywood's official awards season.
This year saw a surprising shift in award recipients as a large number of Asians and people of color were honored, while the event featured heavy-weight stars like Brad Pitt, Nicole Kidman, Hugh Jackman, Ann Hathaway and Ryan Gosling.
"Now that Hollywood is moving in the right direction," Nicole Kidman, the Hollywood Career Achievement Award winner, told Xinhua. "We have to keep moving forward."
A highlight of the ceremony, the Hollywood Breakout Ensemble Award went to Crazy Rich Asians (CRA), a romantic comedy that features an all-Asian starring ensemble and sparkles at U.S. box office.
"New unique voices are being accepted now. They are embracing authenticity in a way they never have before and I'm very proud of that," Awkwafina, an actress who joined the film, told Xinhua. "CRA really changed things. People are realizing the power of diverse representation."
"It's rare to be involved in a project that has such a social impact," Michelle Yeoh, who plays a leading role in the movie, told Xinhua. "And tonight, it's amazing for us all to be honored together as a group -- it's going to be an emotional night."
Kevin Kwang's face was aglow when he stepped down the red carpet. "Who ever thought it would come to this?" said the author of the 2013 novel Crazy Rich Asians. "I never expected to be part of something so big, that began with such a simple idea that's turned into a tsunami."