Canton Fair a venue for global commerce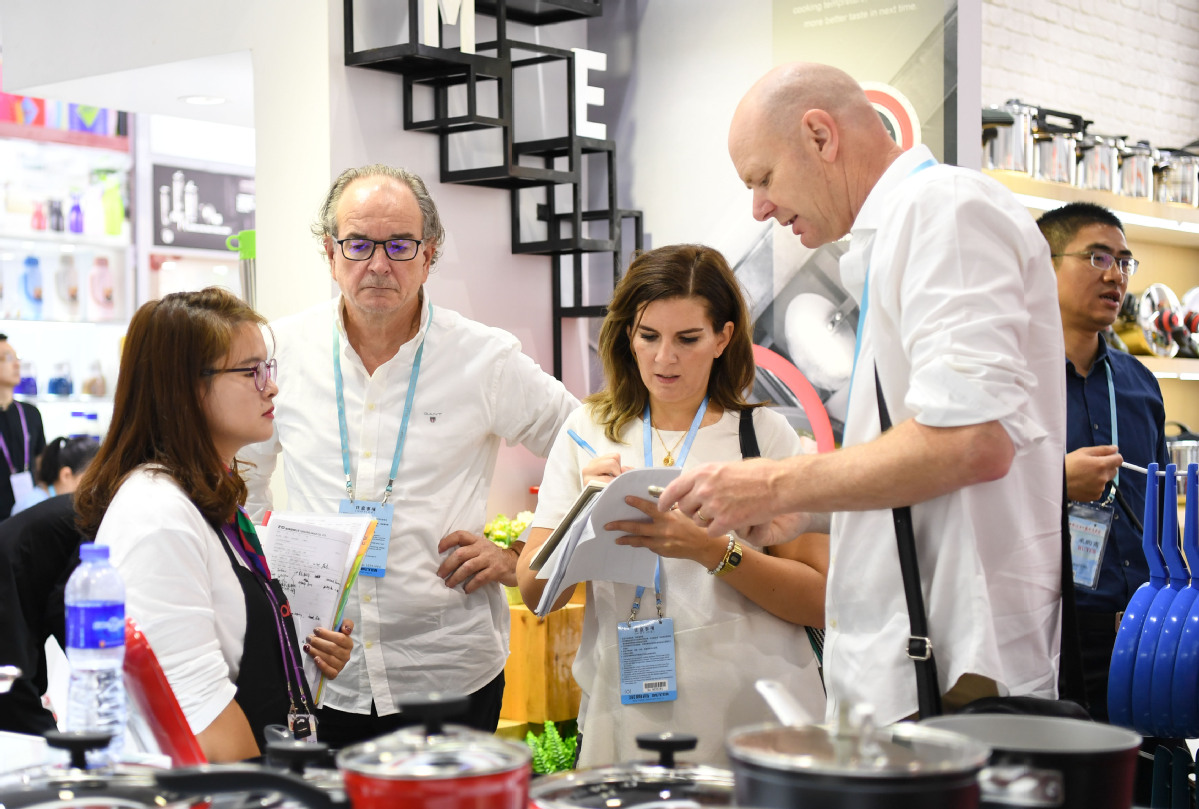 For Anshul Aggarwal, general manager of Sarla Handicrafts (P) Ltd, a regular participant at the China Import and Export Fair, the trade event is a platform to get to know the trends of international trade.
"A lot of competitive Chinese commodities being displayed during the fair meet the demands of the international market," said Aggarwal.
In addition to discovering many competitive Chinese products, Aggarwal has also met many Chinese suppliers and buyers during the past 17 sessions of the fair, which is widely known as the Canton Fair, a major international trade event.
"The fair has helped us to expand our sales to the Chinese market," he said.
Aggarwal said he hoped the import zone of the Canton Fair could be expanded, inviting more Chinese and international buyers. "The fair should be more like an international trade platform, helping more overseas companies to meet their potential global buyers," he said.
The import zone was first introduced to the fair 12 years ago, helping more than 12,000 companies from over 100 countries and regions to bring their products to the Chinese market.
"A growing number of overseas exporters have seen sustainable business growth in the Chinese market," said Xu Bing, spokesman of the Canton Fair.
Citing a British company, whose sales in China account for more than 10 percent of its total sales since it entered the Chinese market three years ago, Xu said the Canton Fair not only helped overseas exporters to explore the Chinese market but also find more global buyers.
"After developing for more than half a century, the Canton Fair has now truly become a trade event for global suppliers, buyers and manufacturers," he said.
At the 124th session of the fair, which concluded on Sunday, a total of 10 nations and regions organized special business delegations to the event, according to Xu.
Additionally, 636 companies from 34 nations and regions displayed a variety of smart and high-end products during the fair.
"Many overseas companies have reached agreements with Chinese buyers, helping them to expand their business in the vast Chinese market," Xu said.
According to Xu, the number of global buyers to the trade event was down 1.11 percent year-on-year to 189,812, from 215 nations and regions. Transactions between Chinese exporters and buyers from the United States during the fair were particularly affected, down 30.3 percent year-on-year to $2.79 billion.
The number of US buyers also declined by 4.07 percent to 10,739, mainly due to uncertainties brought by the trade conflict between China and the US, Xu said.
"The ongoing trade conflict between the two economies have cast a shadow on bilateral trade," said Xu.
However, some Chinese manufacturers, focusing on self-innovative and high-end products, witnessed an increase in deals from US buyers, according to Xu.
Gree Electric Appliances Inc, a major home appliance maker based in Zhuhai, Guangdong province, displayed a wide variety of cutting-edge products during the fair, which helped it secure increased orders from overseas buyers.
"Our sales in the overseas market, especially in North America, continued to grow thanks to the competitive high-end products and technology we have already brought to the market in recent years," said Wang Shunfang, manager of the North America region of Gree's overseas sales department.