Collection gathered by German advisers to Qing court being sold
Share - WeChat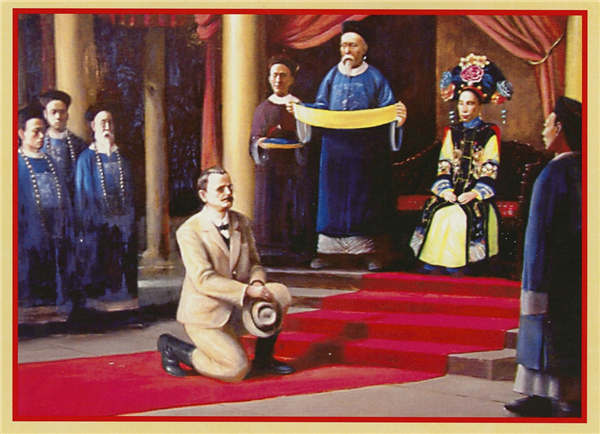 A collection of imperial ceramics and works of art gathered by two high-ranking German officials who lived and worked in Tianjin during the latter part of the 19th century is being auctioned at Sotheby's Important Chinese Art sale in London.
Gustav Detring and his son-in-law Constantin von Hanneken built up the collection during the final years of the Qing Dynasty (1644-1911). While collecting Chinese art appears to have been a hobby for both men, some pieces in the collection were likely gifted to them by the Qing court.
Detring made Tianjin his home after moving to China in 1865. He became a customs commissioner in Tianjin, and, just six years later, was appointed to serve as a private and trusted advisor to Viceroy Li Hongzhang, a Chinese politician, general, and diplomat. Detring had senior positions in the Qing bureaucracy, including a post in the Zongli Yamen (foreign ministry).
He became one of the highest-ranked Westerners in the Qing Dynasty after he was conferred as "Rank One" by the Empress Dowager Cixi.
His notable achievements in China include negotiating a series of treaties and trade agreements on behalf of the Chinese government. He was also relied upon to deal with German arms manufacturers in hiring military experts. He died in 1913.
Most Popular