'Kick Tac' gets top honors at Beijing student film festival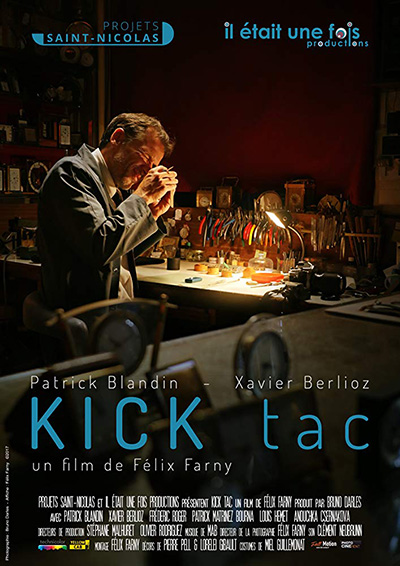 French short film Kick Tac, a 23-minute story which looks into the loneliness of a 40-year-old clockmaker, has recently won the top honor of the 17thInternational Student Film and Video Festival of Beijing Film Academy.
As an annual event to exchange culture and support emerging talent, the festival presented the prizes at the academy on Oct 28, and will screen some of the acclaimed films in 13 universities outside Beijing.
Aside from Kick Tac, the Golden Award winner, Mammoth from the United States took home the Silver Award and Hand from Russia won the Bronze prize.
The festival achieved a new high in receiving 1,553 entries from 62 countries and regions, including more than 270 films from 31 countries involved in the Belt and Road Initiative.
Up to 93 shortlisted films were screened during the weeklong festival, with major creators of 41 released films attending after-screening discussions with audiences.
In addition, Sirene from the Netherlands, Paris You Got Me from Germany, and The Wound is the Place Where the Light Enters You from China all shared the honor of winning The Best Film by International Student.
Ten films, including Guion from Canada, Aamir from the US, and Our Blood from Italy, all won awards under the category Audiences' Most Loved Films.
On the Land We Lament, a satire about a shrewd peasant, won the Best Chinese Student's Film Award.
Actor Wu Lei, known for the fantastic epic Asura and being an acting student of the academy, was one of the hosts during the award ceremony.