Families go wild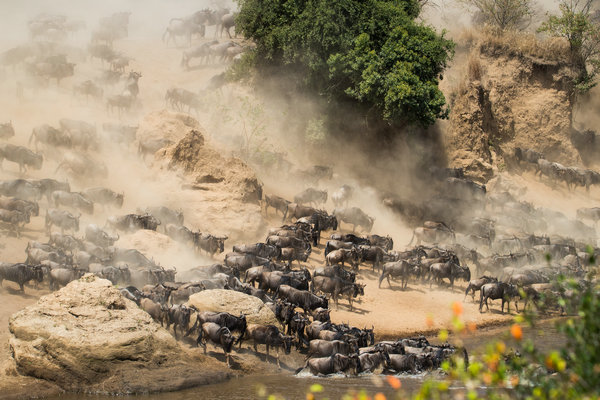 Clouds of dust swirl in the air as innumerable wildebeests throw themselves into the Mara River as they try to cross its surging waters without falling prey to crocodiles lurking under its surface. This is just one scene from the vast herds of the grazing antelopes' annual migration from the Serengeti National Park in Tanzania to the greener pastures of the Maasai Mara National Reserve in Kenya.
"It's spectacular! My excitement is beyond words. It feels different to be here in person rather than to watch it in a documentary," says Beijinger Hou Yunsong, 14, who traveled to Kenya with his mother, Hou Jing, in August.
Their trip was combined with a natural-science-education program, which saw Chinese zookeeper Yang Yi on hand to introduce animals' habits and characteristics on safari.
Beijing-based company Nature Culture began organizing these trips three years ago to give parents and kids the chance to visit destinations rich in biodiversity, such as Sri Lanka and Malaysia, to observe wildlife. Experts like Yang, who often promote natural-science education, act as guides.