Nation to prohibit most trade of rhino, tiger products
Share - WeChat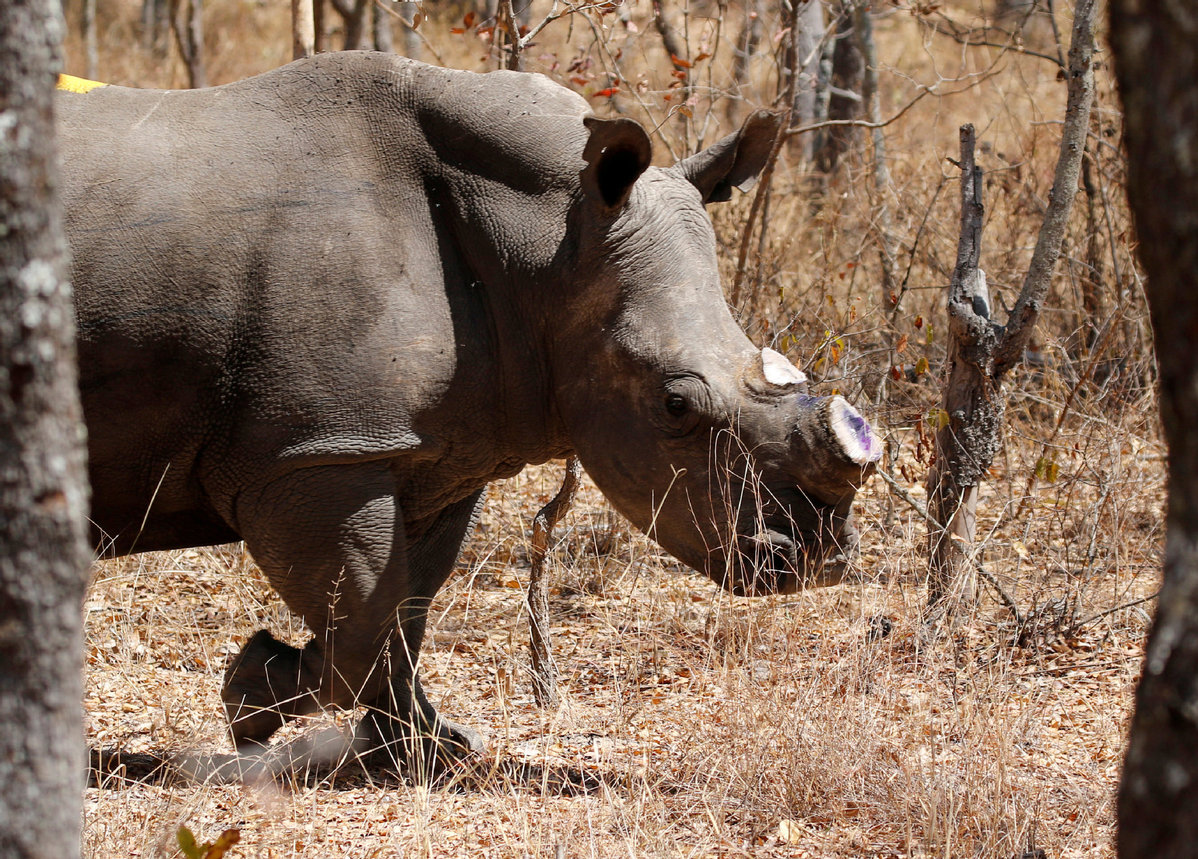 China will forbid and crack down on the illegal trade of rhinoceroses, tigers and their derivative products, the State Council said in a notice on Monday, in another step to strengthen animal protection following the prohibition of ivory trading last year.
Rhinos and tigers are endangered species, and the protection of the two species should be strengthened according to wildlife protection laws and international pacts on endangered species, the document said.
All sales, purchases, import and export of rhinos, tigers and their derivative products, except those approved by the government, will not be allowed, said the five-clause notice.
Administrative approvals are a prerequisite for sales, purchase, utilization and import and export of the animals and their products, under special circumstances, including scientific research and public education.
Tiger bones and rhino horns can be used for medical research and clinical treatment for critically ill patients only when they are collected from the two animals raised by humans outside zoos, and tiger bones can only be obtained after the natural deaths of the big cats.
The State Council approved the establishment of an inter-ministry conference system on cracking down on illegal trade of wild flora and fauna in November 2016, involving 22 departments such as the Ministry of Public Security.
The system's law enforcement will focus on cracking down on illegally selling, buying, using, importing and exporting, transporting, carrying and mailing rhino and tiger-related products, the notice said. More inspections will be made at markets, online platforms and ports to cut off channels for such illegal trades.
The new notice takes effect immediately, replacing the related State Council notice first issued in 1993. The new document is China's latest move to eliminate trade of endangered animal-related products and promote ecological protection.
The country now prohibits the display and trade of ivory products in real marketplaces or online platforms, but allows exhibition of ivory products made from raw materials from legal channels at noncommercial places, such as museums and art galleries.