Retrieval of bus begins after plunge into Yangtze River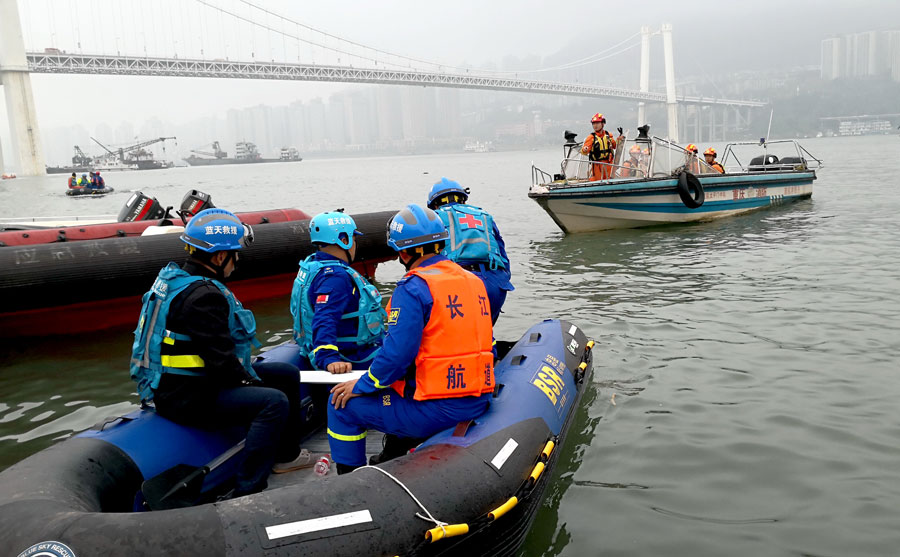 Vehicle located 71 meters beneath water's surface; 2 bodies recovered
Rescuers have drafted a plan to salvage a bus that broke through a guardrail and plunged into the Yangtze River with an estimated 15 passengers onboard in Chongqing municipality on Sunday morning.
Two bodies were recovered from the water.
With the help of sonar, rescuers located the bus 71 meters below the surface, the Ministry of Emergency Management said in a statement on Monday.
Divers will attach ropes from floating cranes to lift the vehicle out, the statement said.