Big picture in globalisation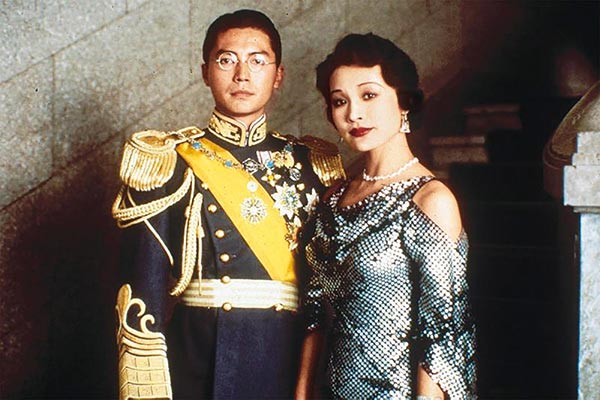 Co-productions have played a major role in the globalisation of China's film industry.
It's been 30 years since actors John Lone, Joan Chen and Peter O'Toole transported global cinema audiences in Italian director Bernardo Bertolucci's lavish The Last Emperor, charting the life of the last emperor of the Qing Dynasty, Puyi, in a co-production between Italy, China and the UK. The film scooped up nine Academy Awards in 1988, including Best Picture and Best Director.
As China's modern film scene has matured, with the world's highest number of cinema screens at 55,600, it has become one of the world's largest markets. And while its film production ramps up ever higher to meet domestic demand, co-productions have laid a vital foundation in the globalisation of China's film industry, The Last Emperor being a forerunner of the trend.
The Chinese Film Panorama 2018, presented by Hong Kong's Leisure and Cultural Services Department and the South China Film Industry Workers Union, puts these collaborative productions under the microscope across a selection of 12 films, which open in highly contemporary style with Chinese director Jia Zhangke and filmmakers from the BRICS countries (Brazil, Russia, India, China and South Africa) who have co-operated across a series of five short films in Where Has Time Gone, (2017), a story of man's relationship with time.
Other notable offerings include The Go Masters (1982), a Chinese-Japanese collaboration that set a precedent for international Chinese co-productions. Chinese collaborations with Hong Kong are represented by Stanley Kwan's love triangle Red Rose White Rose (1994), an adaptation of an Eileen Chang novel, also featuring Joan Chen; Zhou Yu's Train, (2002), directed by Sun Zhou, and starring Gong Li and Tony Leung Kar-fai, which recounts the tale of a ceramic worker torn between two men and her desire and ideals; and Feng Xiaogang's Aftershock (2010), which follows a mother and daughter who are separated by the Tangshan earthquake and reunite many years later due to the Sichuan earthquake. It's all award-winning cinema and a powerful reminder of the strengths of collaboration at its best. See the films until November 30 at the theatre of Hong Kong City Hall, and the lecture halls of the Hong Kong Space Museum and the Hong Kong Science Museum.