China's industrial robot output rises 9.3% in Jan-Sept
Share - WeChat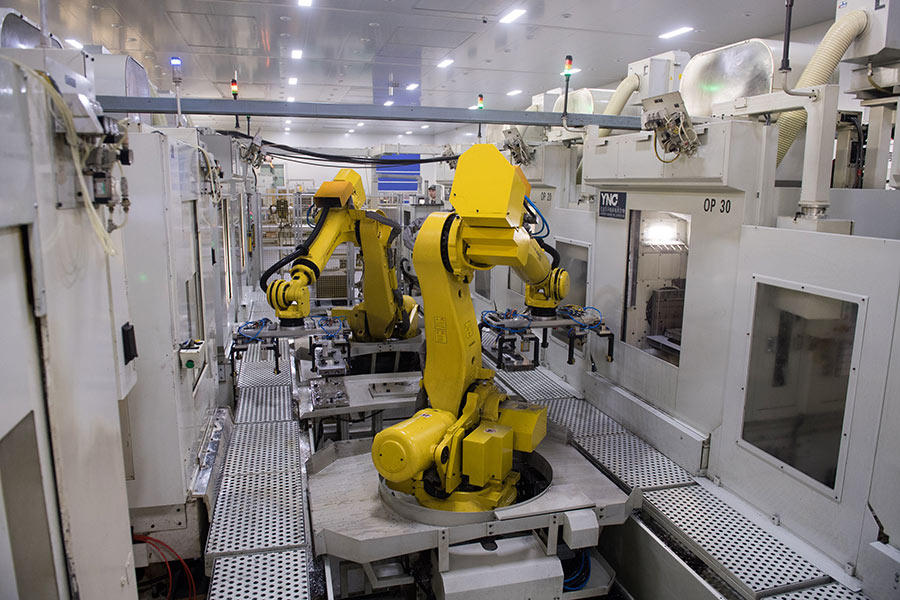 BEIJING - China's industrial robot output increased 9.3 percent year-on-year in the first nine months of this year, a slower growth rate than in the January-August period, according to official data.
A total of 108,271 units of industrial robots were produced in the January-September period, according to the Ministry of Industry and Information Technology (MIIT).
In the first eight months, output jumped 19.4 percent year-on-year, the MIIT data shows.
China's robotics industry has maintained an average annual output growth rate of nearly 30 percent over the past five years. Industrial robot output surged 81 percent to exceed 130,000 in 2017, achieving the government's target three years ahead of schedule.
The country released a guideline in 2016 that aims to triple annual production of industrial robots to 100,000 by 2020.
The move came as China strives to upgrade its labor-intensive manufacturing sector through technological innovation, as it faces a shrinking working age population and rising labor costs.
The guideline said China plans to spread the use of industrial robots in industries such as car manufacturing, electronics, home appliances, aviation, textiles and chemicals.