Film festival champions East Asian cinema
The next London East Asia Film Festival celebrating East Asian Cinema and culture will be launched on Thursday in the capital.
Movie goers will get the chance to see cinematic offerings from countries including China, South Korea, Japan, the Philippines, Thailand and Malaysia.
Some 60 films including 6 international premieres, 8 European premieres and 23 UK premieres, will take place at selected venues in central London.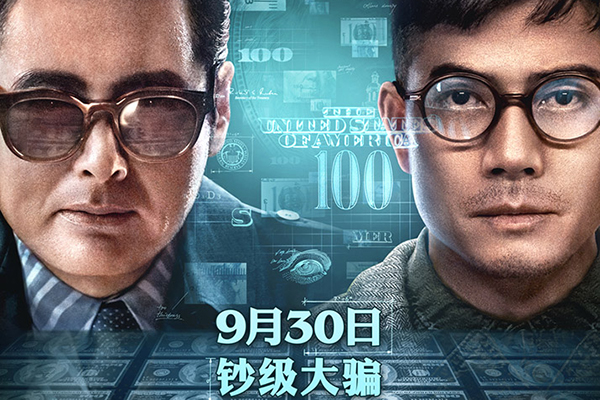 One of the films showing on the big screen is the Chinese box office hit Project Gutenberg, starring Hong Kong actors Chow Yun-fat and Aaron Kwok and written and directed by Felix Chong.
The European premiere will be held near London's Piccadilly Circus and followed by a question and answer session with Chong, who had won a Hong Kong Film Award for best screenplay, along with Alan Mak, for the film Infernal Affairs.
Other Chinese films selected to screen at the festival include, Tomorrow is Another Day by Chan Tai-lee, Yang Mingming's take on the difficult mother-daughter relationship in Girls Always Happy, S He by Zhou Shengwei, and Angie Chen's I've Got the Blues.
The London East Asian Film Festival will open on Oct 25 with Dark Figure of Crime, the newest thriller by director Kim Tae-gyun, and runs until the Nov 4 with the closing gala of Ramen Shop, by acclaimed Singaporean director, Eric Khoo.
Organisers said the aim of the festival is to offer "compelling insight into not only the future of those in East Asia but in London, with vital and thought-provoking dialogues being opened up around subjects such as youth, human interaction, development, cultural and social issues".
The 2018 festival welcomes the return of the Stories of Women series. This year focuses on mothers, ageing and relationships between different generations.
Just in time for Halloween, the spotlight will be on Asian horror with Indonesian title, Satan's Slave and a South Korean production, The Witch.
Hyejung Jeon, festival director, said: "Film has a very special way of projecting how we see the world, capturing and reflecting our current culture and maybe even glimpse the future. There is no better way to do just that than to join the thousands of supporters, actors and directors at the heart of London."