Musician's concert is a mix of nature and culture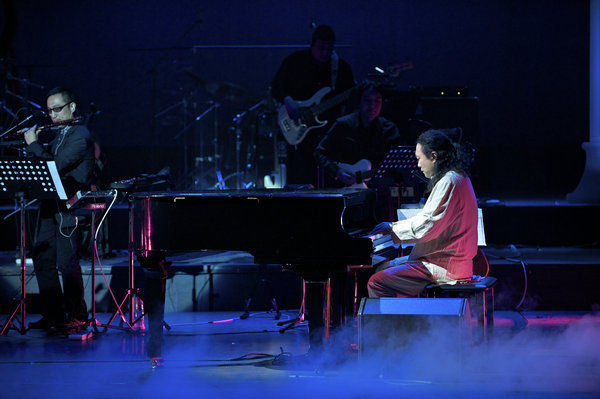 Take Your Ears to Travel, a concert by the contemporary musician Li Zhihui, recently started its world tour and is making its Beijing debut on Oct 19.
Li seeks to take his audience on a musical journey with the combination of traditional Chinese stringed and wind instruments, and modern Western electronic rhythms.
Some of his most popular pieces, such as Ink Painting Fenghuang City, Ancient Rhyme of Pingyao and Green Tiles, White Walls, Love for Huizhou, are inspired by his visits to the cities named in the titles.
"Just like how authors write travelogues, I like to document places where I travel through music," Li, 46, says.
He has been composing instrumental music since 2000 and landscape-inspired music since 2005.
For the Beijing concert, he chose 20 or so pieces from his over 400 compositions, covering fan favorites and those with regional musical elements.
"You can forget about all your troubles in life and go on a journey with our music to different parts of China," Li adds.
The Mountain of Qingcheng, a piece based on Mount Qingcheng, a tourist destination located in Chengdu, Sichuan province, is one of Li's most memorable compositions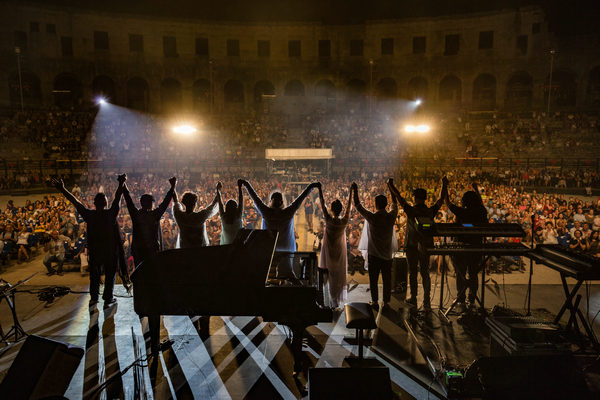 "As I was climbing the mountain one day (a few years ago), a tune suddenly came to me," Li says. "Then I went back to the mountain with recording devices to record the chirping of birds. I enjoyed the process a lot and the piece is without a doubt one of my favorites."
Li says he believes one has to feel relaxed in order to write relaxing music.
"It's the same for recording at studios. I want all musicians to be cheerful and laid-back, to create music with a kind of breezy ambience."
The popular Taiwan singer Chyi Yu calls Li's music "poetic" and "very Zen".
Li's Beijing concert promises to be interactive. During the performance of Prairie at the Edge of the Sky, for example, Li will dim the lights and ask audience members to close their eyes. With acoustics, the audience will be able to hear different sounds-the wind, grass, livestock and trains, as if on the prairie of the Inner Mongolia autonomous region.
Li first employed this immersive approach in a 2014 charity concert for blind children.
While his CDs have been circulating around the world, Li first performed overseas at last year's Silk Road Chinese Ethno Music Festival at the Pula Arena in Croatia. Having received positive feedback from the foreign audience, Li is taking his music far and wide with this year's world tour.
"Music conveys a composer's feelings that are able to transcend geographic and cultural barriers," Li says.
"I hope my approach to storytelling will get more people from around the world to 'feel' the beauty of China and understand Chinese culture."