Warm choices among a kaleidoscope of woolen sweaters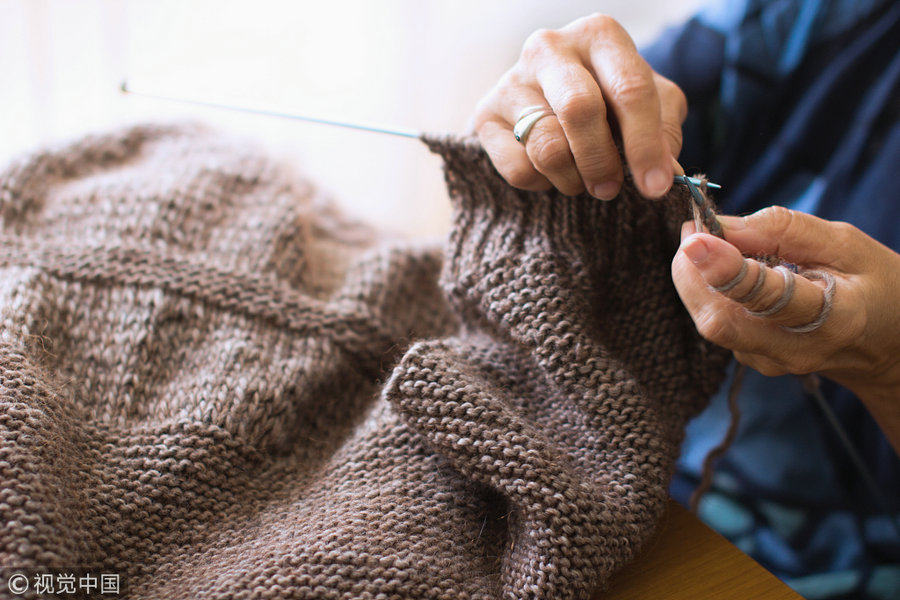 I also remembered a green knit sweater my mom made when I was three. It was pale green, not the color of the sky, yet she tried to knit some stars on the sweater. This was during the late 1980s when not many beautiful children's clothes were accessible in a small town.
Thanks to the fast development of China's economy in the past 40 years, there are so many woolen and cashmere sweaters being made in China and they're popping up with high quality and trendy styles.
As cold season begins with the coming of fall, it is time to prepare a nice sweater to keep you warm. Handmade ones are still precious in spite of higher prices. You also can make one by yourself, which would be a very precious gift.