Palace Museum begins building branch in northwestern Beijing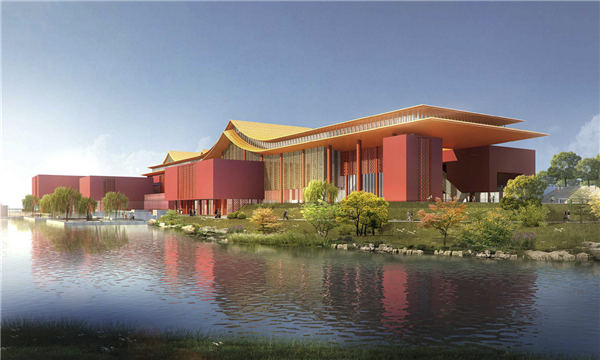 After years of preparation, construction of a branch of the Palace Museum formally kicked off on Wednesday in Beijing's northwestern outskirts.
The branch, covering 62 hectares in the north of Haidian district, will serve as satellite institution of the complex that was China's imperial palace from 1420 to 1911, also known as the Forbidden City.
The branch will include 35,000 square meters of exhibition space, a conservation center for cultural relics of 20,000 sq m and a warehouse of 23,000 sq m, according to Shan Jixiang, director of the Palace Museum.
Plans call for it to fully open in June 2022, but the conservation center may be ready for visits by the public in 2020, when 600th birthday of the Forbidden City falls, Shan said.
"Having such an institution will improve our service and expand our room to display our collections," he said. The lack of sufficient exhibition space has been a lingering problem for the museum, which houses about 1.86 million cultural relics.
The need to provide a safe and secure environment for artifacts exhibited in the ancient buildings has meant that only 2 percent of the museum's treasures can be simultaneously displayed to the public.