Michael charges into Southeast after slamming north Florida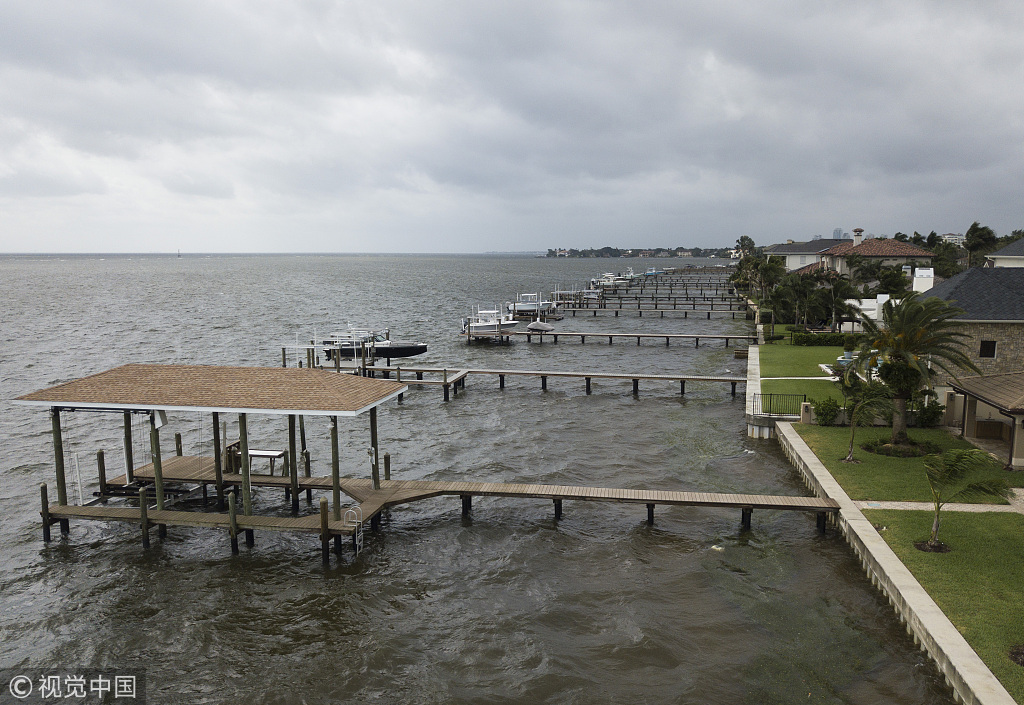 "We are in new territory," National Hurricane Center Meteorologist Dennis Feltgen wrote on Facebook. "The historical record, going back to 1851, finds no Category 4 hurricane ever hitting the Florida panhandle."
The storm is likely to fire up the debate over global warming. Scientists say global warming is responsible for more intense and more frequent extreme weather, such as storms, droughts, floods and fires. But without extensive study, they cannot directly link a single weather event to the changing climate.
After Michael left the Panhandle late Wednesday, Kaylee O'Brien was crying as she sorted through the remains of the apartment she shared with three roommates at Whispering Pines apartments, where the smell of broken pine trees was thick in the air. Four pine trees had crashed through the roof of her apartment, nearly hitting two people.
Her biggest worry: finding her missing 1-year-old Siamese cat, Molly.
"We haven't seen her since the tree hit the den. She's my baby," a distraught O'Brien said, her face wet with tears.
AP