Michael charges into Southeast after slamming north Florida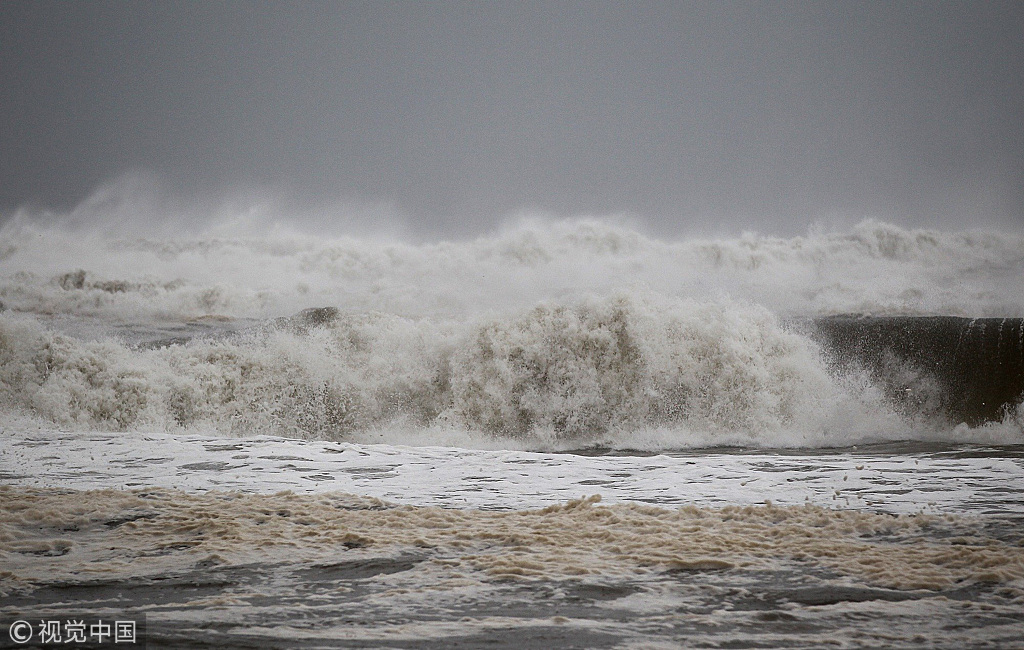 A Panhandle man was killed by a tree that toppled on a home, Gadsden County Sheriff's Office spokeswoman Anglie Hightower said. But she added emergency crews trying to reach the home were hampered by downed trees and debris blocking roadways. The debris was a problem in many coastal communities and still hundreds of thousands of people were also left without power.
Gov. Rick Scott announced afterward that thousands of law enforcement officers, utility crews and search and rescue teams would now go into recovery mode. He said "aggressive" search and rescue efforts would get underway.
"Hurricane Michael cannot break Florida," Scott vowed.
Michael sprang quickly from a weekend tropical depression, going from a Category 2 on Tuesday to a Category 4 by the time it came ashore. It forced more than 375,000 people up and down the Gulf Coast to evacuate as it gained strength quickly while crossing the eastern Gulf of Mexico toward north Florida. It moved so fast that people didn't' have much time to prepare, and emergency authorities lamented that many ignored the warnings and seemed to think they could ride it out.
In Panama City, plywood and metal flew off the front of a Holiday Inn Express. Part of the awning fell and shattered the glass front door of the hotel, and the rest of the awning wound up on vehicles parked below it.