Michael charges into Southeast after slamming north Florida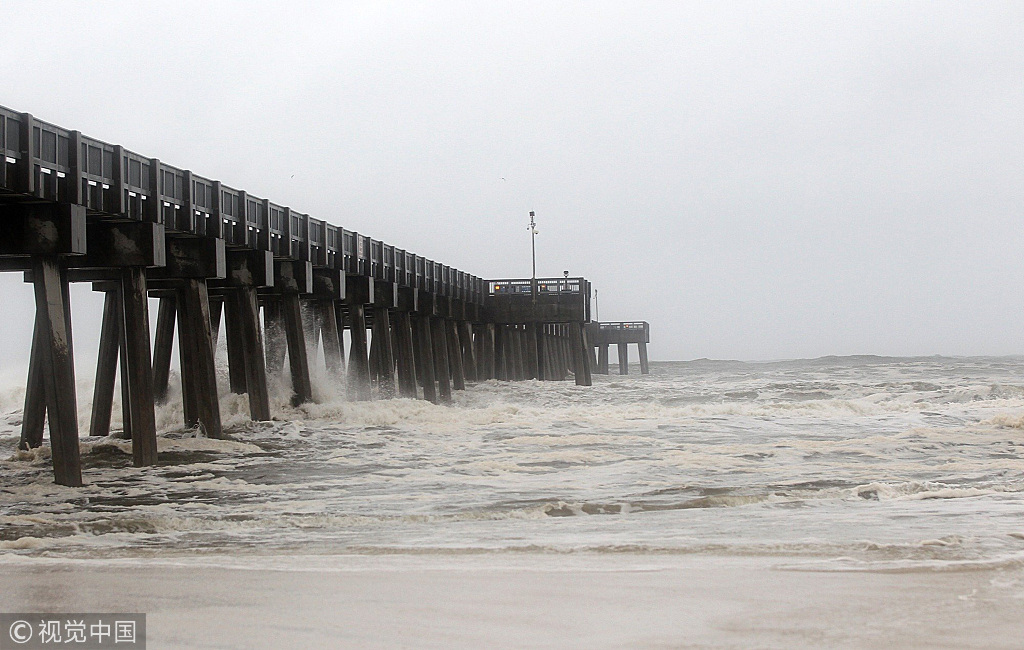 Damage in Panama City near where Michael came ashore Wednesday afternoon was so extensive that broken and uprooted trees and downed power lines lay nearly everywhere. Roofs were peeled away, sent airborne, and homes were split open by fallen trees. Twisted street signs lay on the ground. Palm trees whipped wildly in the winds. More than 380,000 homes and businesses were without power at the height of the storm.
Vance Beu, 29, was staying with his mother at her home, Spring Gate Apartments, a complex of single-story wood frame buildings where they piled up mattresses around themselves for protection. A pine tree punched a hole in their roof and his ears even popped when the barometric pressure went lower. The roar of the winds, he said, sounded like a jet engine.
"It was terrifying, honestly. There was a lot of noise. We thought the windows were going to break at any time," Beu said.
Sally Crown rode out Michael on the Florida Panhandle thinking at first that the worst damage was the many trees downed in her yard. But after the storm passed, she emerged to check on the cafe she manages and discovered a scene of breathtaking destruction.
"It's absolutely horrendous. Catastrophic," Crown said. "There's flooding. Boats on the highway. A house on the highway. Houses that have been there forever are just shattered."