IMF right to decry US shift from rules-based trade: China Daily editorial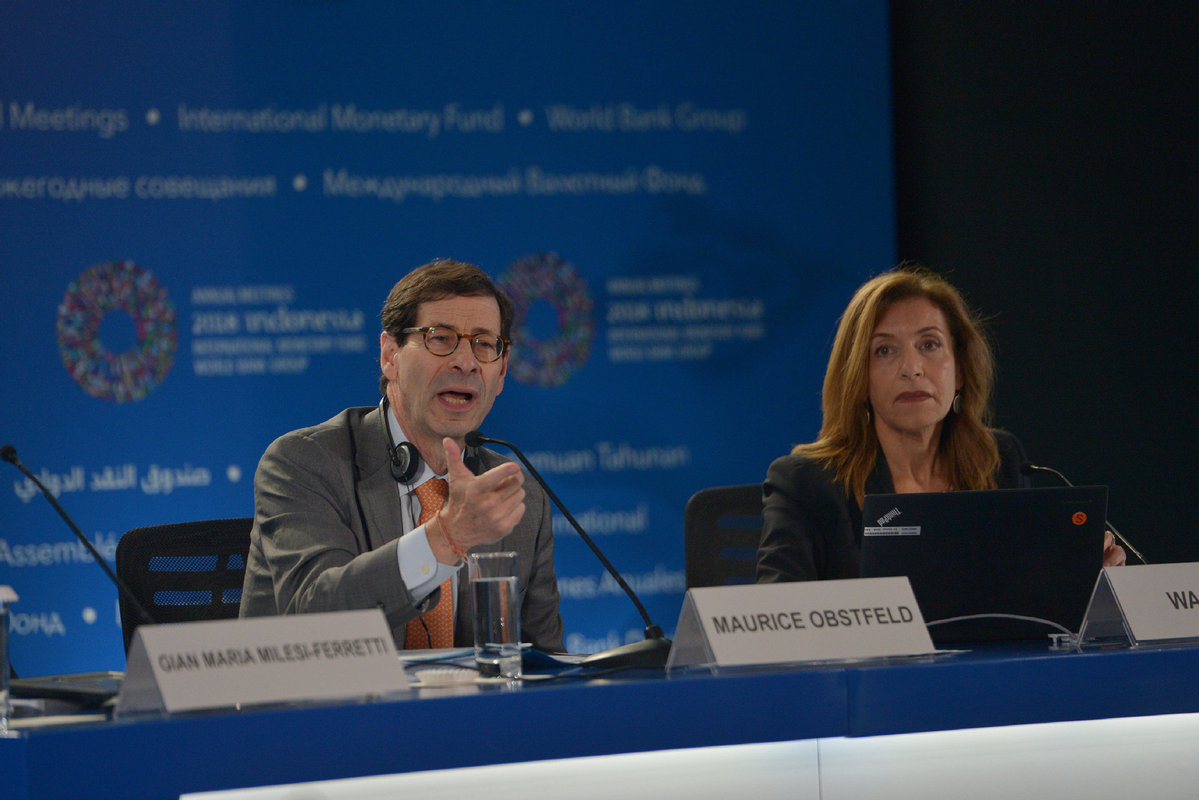 The IMF's downgrading of its global growth forecast for next year, the first time in more than two years, highlights the downside risks to global growth have risen as a result of the trade disputes instigated by the United States.
The organization said on Monday that the global economy will grow by 3.7 percent this year and next, down from the 3.9 percent projection in its previous forecast.
Notably, while lowering its forecast for China's growth to 6.2 percent in 2019 from its earlier 6.4 percent, the fund also cut its forecast for US growth for next year to 2.5 percent from 2.7 percent.
Admittedly, the monetary policy tightening of the advanced economies, especially the US, is a factor behind the forecast adjustments of the fund. The interest rate increases of the US Federal Reserve have already led to fluctuations in the global financial markets, with the emerging markets having borne most of the pressure from decreasing capital inflows as a result of the tightening monetary stance of the Fed.
But the fund warned that key threats to the global outlook are the intensification of trade tensions caused by the US unilaterally imposing additional tariffs on some of its main trade partners and its shifting away from the multilateral, rules-based trading system. It said the associated rise in policy uncertainty was denting business and financial market sentiment, triggering financial market volatility, and slowing investment and trade, with the fracturing of global supply chains and slowing spread of new technologies "lowering global productivity and welfare".
Which is why IMF Chief Economist Maurice Obstfeld called for the mechanisms of multilateral global policy cooperation to be strengthened.
Ten years ago, the world economy was battered by a global financial crisis, with only the close cooperation among major economies saving the world economy from a prolonged recession.
Although there is no sign of any recurrence of a similar crisis yet, countries should, as Christine Lagarde, managing director of the IMF urged last week, de-escalate and resolve the current trade disputes and join hands to enhance policy coordination to build a global trade system that is "stronger, fairer, and fit for the future".
The report comes as global financial ministers and central bankers gather in Bali, Indonesia, this week to attend the annual meetings of the IMF and the World Bank. It is to be hoped that what are likely to be heated discussions on trade will ultimately lead to an easing of the trade confrontations. Prolonging and exacerbating the trade frictions will only worsen the situation and prevent joint global efforts to maintain the world's healthy but vulnerable trend of economic recovery.