Norwegian king, queen to visit China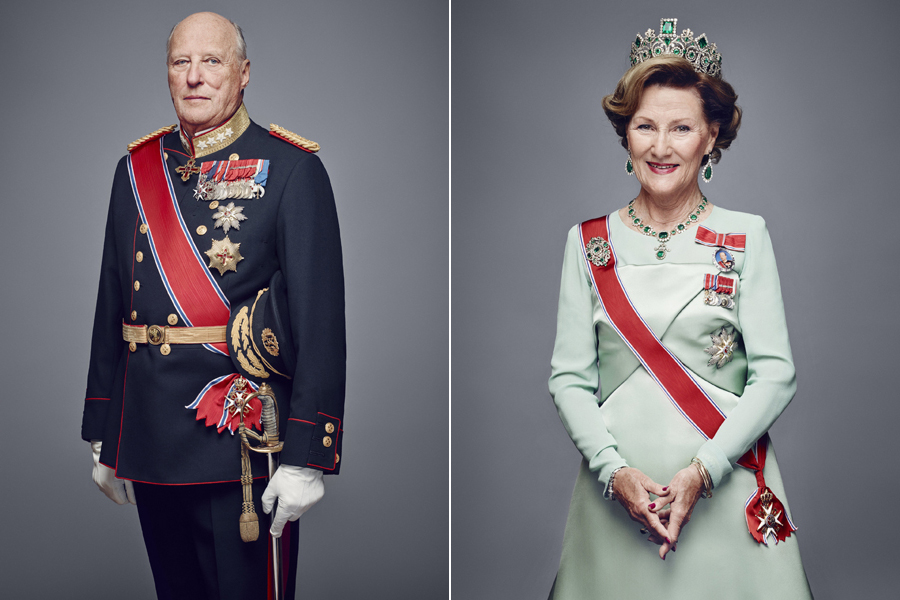 The upcoming visit of the Norwegian king and queen to China is a political and symbolic expression of the deepening relationship between China and Norway, the country's top envoy in China said on Tuesday.
Norwegian King Harald V and Queen Sonja will pay a state visit to China from Oct 11 to 20 at the invitation of President Xi Jinping.
It will be the couple's first visit to China since China and Norway normalized their diplomatic ties in April last year. It is also their fourth visit to the country since their first trip in 1985.
Geir O. Pedersen, Norwegian ambassador to China, said at a press briefing in Beijing that the couple's 10-day trip will bring them to Dunhuang, Beijing and Shanghai, and include their attendance at a series of events.
"They are 81 years old and they have a very tough schedule, but they are so eager and I'm sure this is going to be a success," Pedersen said.
According to the ambassador, the king and queen had the unique opportunity to see the beginning of China's reform and opening-up during their first visit, and they have been extremely impressed by what they have seen during the past decades.
"The China they are visiting today is a very different place from the China they visited in 1985. They have seen China's development in fighting against poverty, pollution and tackling different social challenges," he said.
Together with the king and queen is a Norwegian business delegation of 340 people representing 140 companies.
"It will be the largest business delegation ever from Norway to China. That is a record," said Knug Sørlie, the embassy's commercial councilor.
According to Sørlie, a total of 40 commercial agreements will be signed during the visit, "which reflects the dynamism of China-Norway business cooperation and will also consolidate and further deepen bilateral business relations".
"We hope the visit will further strengthen our friendly cooperation and business opportunities. We want to export more to China and we are also welcoming Chinese investment into Norway," he said.
When asked about the ongoing free trade agreement negotiations between the two countries, the Norwegian ambassador said no agreement in this regard will be signed during the visit, but an agreement will hopefully be reached next year.
"The free trade agreement is a priority for both countries," he said. "We believe it is more important than ever to have political and economic dialogues, and exchanges of tourists, investment and trade between the two countries."