Brazil elects more conservatives to Congress
Share - WeChat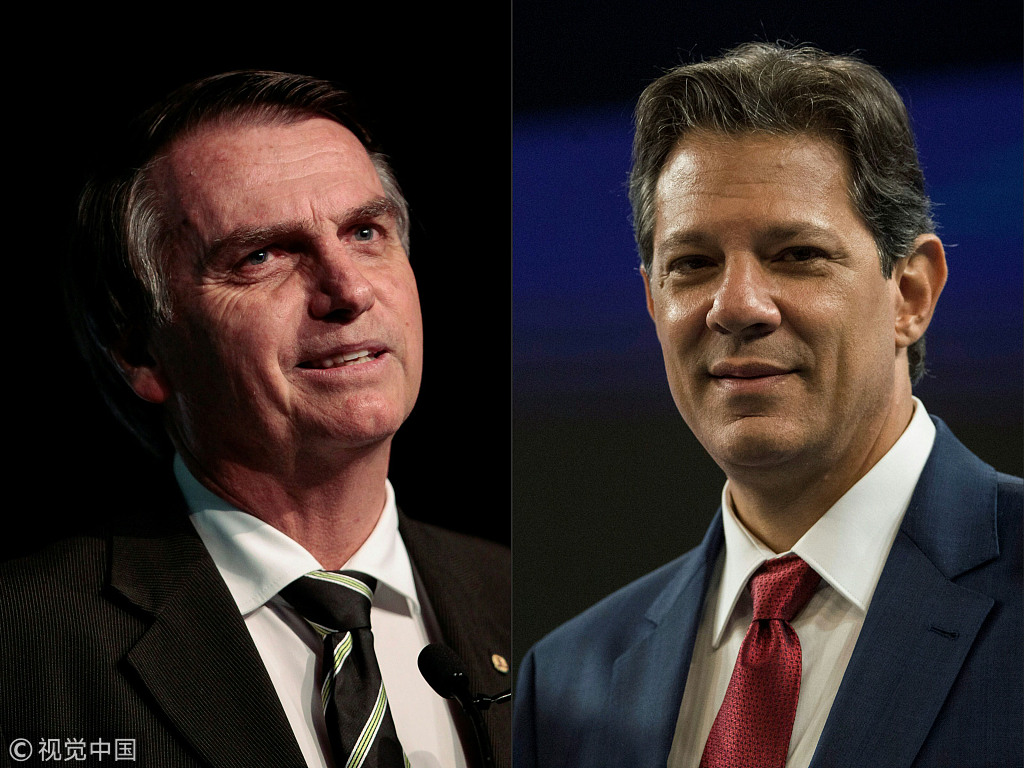 RIO DE JANEIRO - Brazilians voted to put more conservatives in Congress, the results of Sunday's general elections show.
The Social Liberal Party (PSL), whose right-wing presidential candidate Jair Bolsonaro easily won the first round of elections with 46 percent of the votes, picked up scores of congressional seats in the 513-member lower house for a total of 52.
For the first time, the PSL also won seats (four) in the 81-member Senate.
Some political analysts dubbed the phenomenon "the Bolsonaro effect," saying the party's association with the presidential front-runner helped raise its profile among the electorate.
The former military officer only recently joined the PSL in January of this year.
Brazil's leading leftist group, the Workers' Party (PT), whose presidential candidate Fernando Haddad came in second with 28 percent of the votes, lost seats in both houses, though it still has more representatives in the Chamber of Deputies (56) than the PSL.
In general, disaffected voters punished the traditional power brokers for Brazil's recent economic woes and corruption scandals.
Two of Brazil's largest parties saw their congressional representation collapse: the ruling Brazilian Democratic Movement (MDB), the party of President Michel Temer, and the Brazilian Social Democracy Party (PSDB).
Observers were expecting the MDB and PSDB to pick up seats lost by the PT, but voters instead swung to the right, drawn to Bolsonaro's personality as a political outsider.