All-around rejuvenation of Northeast China in a new era(xīnshídài dōngběi quánmiàn zhènxīng): 新时代东北全面振兴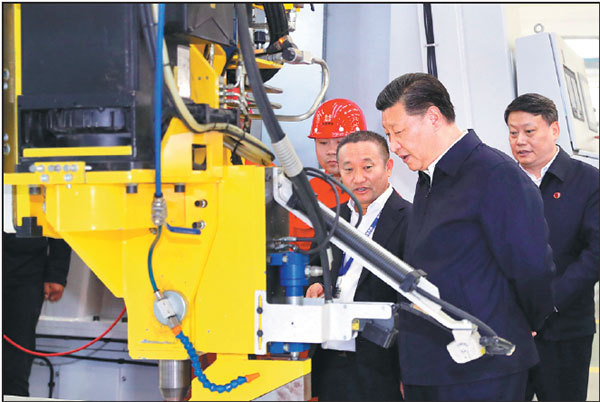 President Xi Jinping recently visited the three Northeast provinces of China and delivered a speech in which he profoundly elaborated on the significance of the region's rejuvenation in the new era.
The Northeast region is China's industrial and agricultural base, which is of great strategic significance to China's national security, food security, ecological security, energy security and industrial security. The central government pays great attention to the all-around rejuvenation of Northeast China.
Deepening reform is the top priority for rejuvenating the region. The business environment needs to be optimized, structural adjustment accelerated and new drivers for the economy cultivated.
Xi called for implementing the new development philosophy and accelerating the development of large modern agricultural bases, companies and industries, stressing the importance of the region to the country's food security.
More prominence should be given to the development of agricultural technology and greater efforts should be made to advance mechanized agriculture and smart farming.
He also highlighted integrating the Northeast region's development with major development strategies such as the coordinated development of the Beijing-Tianjin-Hebei region and development of the Yangtze River Economic Belt, which is expected to foster high-quality, highly efficient development that will enable Northeast China to achieve all-around rejuvenation in the new era.