Rejuvenation of time-honored brands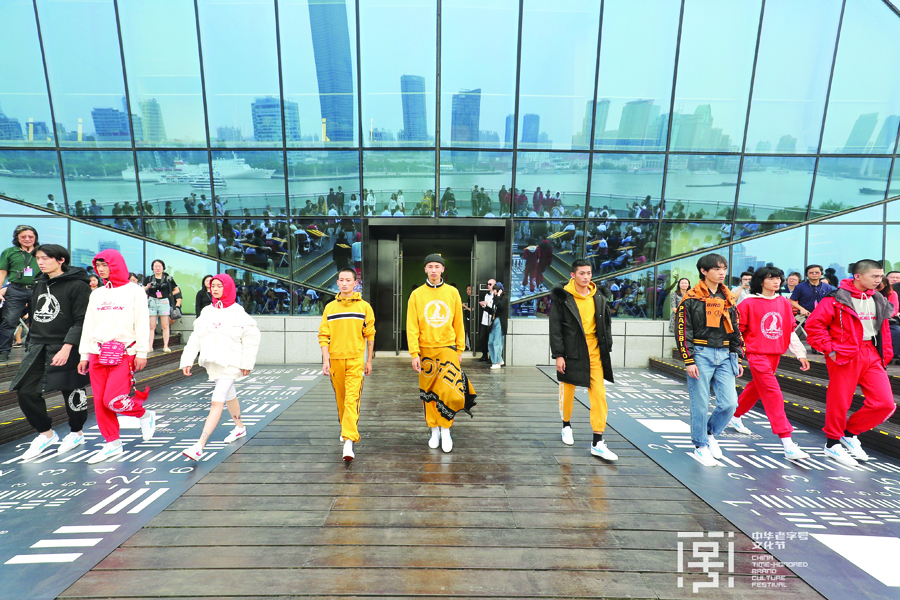 The fashion show taking place atop the roof of an office building in Shanghai's financial hub Lujiazui is a feast for the eyes and ears: Set against the background of the Huangpu River and the skyline of the century-old Bund on a breezy September afternoon, a matrix of glamorous models, both male and female, walk the runway to the cadence of a Shanghai-dialect monologue.
But beyond the atmospherics, what really attracts hundreds of guests to the scene is the unprecedented collaboration on display at the show - between Chinese fashion brand Peacebird and Phoenix, one of the country's oldest bicycle brands, dating back to 1897.
A collection of 70 or so street-style pieces such as oversized hoodies and slogan T-shirts are displayed at the show. But there's not a bicycle in sight - not even as a prop. It's the bicycle brand's colorful "birdy" logo that appears on every piece of the collection in various ways.
"We would like to call it (the show)'a reborn phoenix rising from the fire,'" Wang Chaoyang, CEO of Phoenix Bicycle, told China Daily after the show.
"The fire is the more than century-long time Phoenix has gone through ... the reborn bird is a chic, trendy brand - not just a bicycle brand, but a brand in general that both young and old should like."
The new collection, Peacebird's 2019 Fall/Winter collection, will be sold at the fashion brand's thousands of stores across the country. And it signals only the beginning of a yearlong partnership between the two "birds".