Beijing, Hong Kong artists among headliners at Frieze London show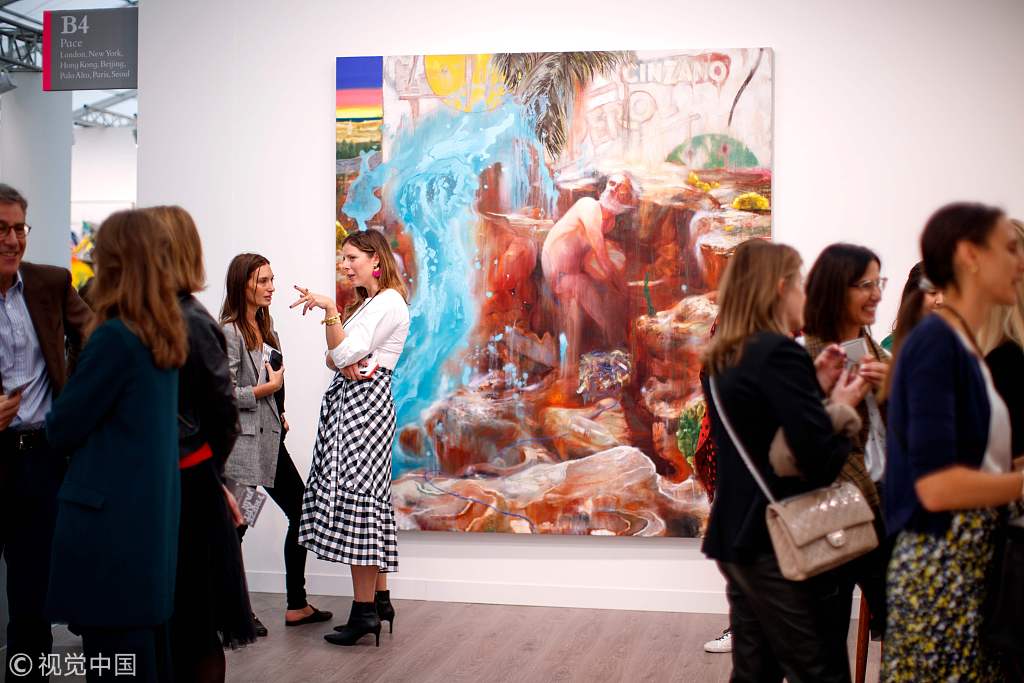 Chinese artists are among those featured at the 16th edition of Frieze London, a high-profile show that showcases international contemporary art. It started at the city's Regent's Park on Wednesday.
Beijing-based Liu Wei, with White Cube gallery in London, created a dramatic architectural environment made of metal mesh panels for the event, organizers said. The Chinese artist's paintings and sculptures were made especially for the exhibition.
Liu described his works as a look at "how an artist balances the commercial and the academic perspectives, which is the most important issue faced by contemporary artists. This new body of work is a reflection on the function of art and the relation between individuals and the whole society."